New Product Discovery: 2020 Trek Fuel EX
It appears Trek is ready to fight for the trail bike category. Check out the press release we received announcing the new 2020 Fuel EX models:

It's all led to this:
All things have culminated into one perfectly well-rounded bike. From its start in 2005, the evolution of
the Trek Fuel EX is the story of mountain biking and vice versa. It's the welcome culmination of the rapid changes that have occurred within mountain biking over the past decade.
• Years of standards changes and evolution (135 to 148mm)
• Suspension travel growth to 140/135mm (start at 100mm, grew to 140mm)
• Wheel size (26" to settling into 29" as the accepted go-to wheel size)
• Suspension performance evolution and changes (Full Floater, RE:aktiv, Thru Shaft)
• Drivetrain evolution (3×9 to 1x specific 12-speed)
• Geometry (Longer reach, slacker headtube. Emphasizing trail and enduro.)
New 2020 Trek Fuel EX
• Remains sweet spot for trail bikes
• More capable modern long and slack geometry
• Efficient for all-day excursions

REAR SHOCK: RE:AKTIV WITH THRU SHAFT
• Numbered rebound
• External thermal compensator
FIXED LOWER SHOCK MOUNT
• Improves full frame stiffness
• Increases tire clearance
• No loss in suspension performance
MINO LINK
• Adjusts head tube angle and bottom bracket height
INTERNAL STORAGE
• Easy to use, secure latch
• Includes Bontrager tool roll
• Includes side-swipe water bottle cage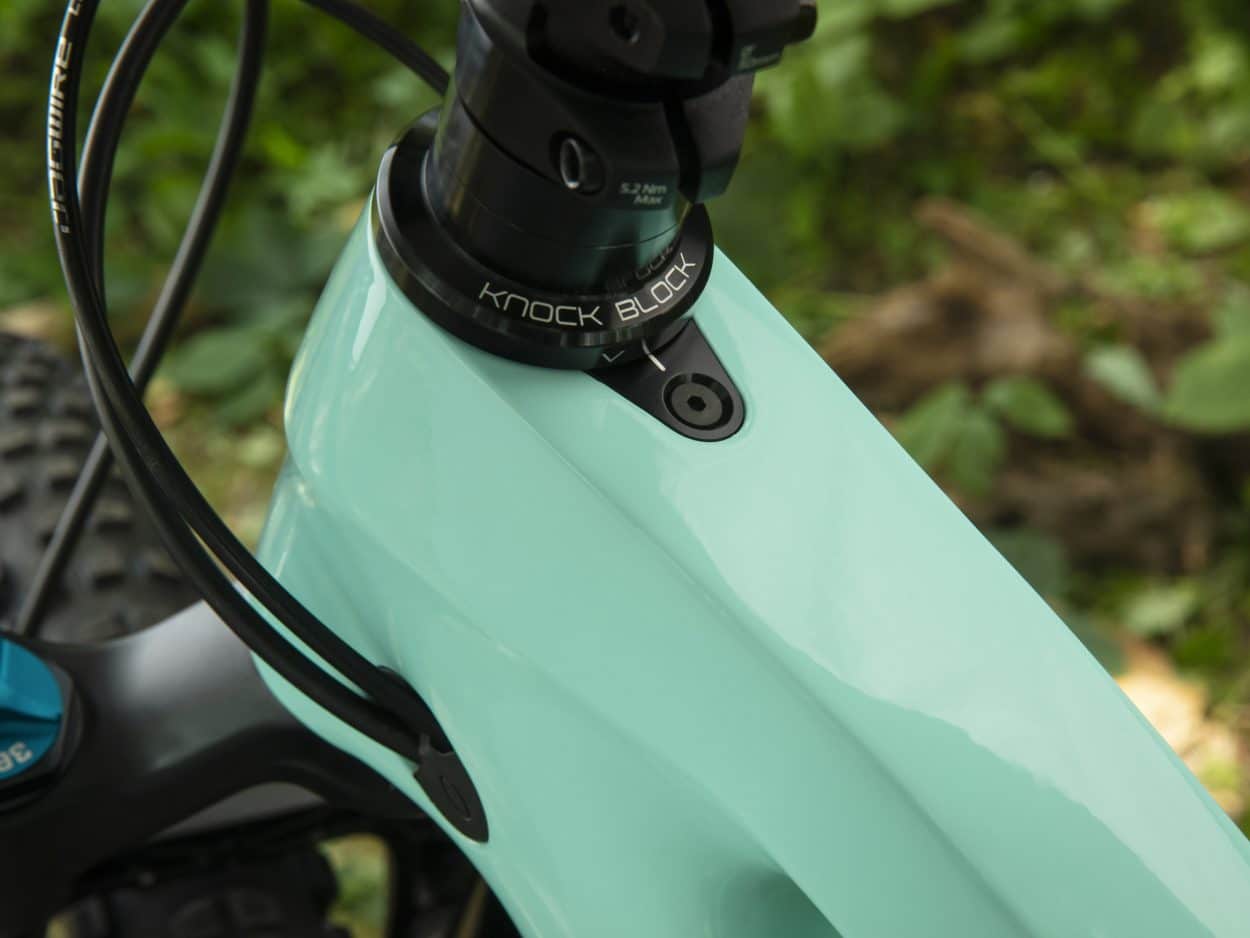 STRAIGHT SHOT DOWNTUBE WITH KNOCK BLOCK
• Makes downtube stiffer, lighter
• Prevents fork & controls from impacting frame
CONTROL FREAK CABLE ROUTING
• Enables any cockpit configuration. Allows Di2 setup

LIFETIME WARRANTY ON ALL BIKES
• Aluminum and carbon frames
• Entire frame including chainstays, seatstays

ACTIVE BRAKING PIVOT
• Suspension stays active while braking

2020 Trek Fuel EX: FAQ's
When will new Fuel EX be available in Project One?
New Fuel EX will be available in Project One late July.
What is the stock Mino Link position?
High Position
What is the max fork travel?
150mm (561mm axle-to-crown)

Casey Brown is already in full swing with her 2020 Trek Fuel EX.
What is the rear brake mount? What is the max rotor size?
180mm direct. 203mm max
What is the max chainring size?
34-tooth
Can I use a shock with a longer stroke to increase the rear travel?
No. Doing so will void the warranty and will likely cause the seat stay to contact the back of the seat tube.
How much dropper post insertion length does the frame have?

Trek Fuel EX duel—Ryan "R-Dogg" Howard chases Casey Brown
Is it compatible with cranks with 30mm spindles?
Yes.
Are there ISCG mounts? Can I run a chain guide?
Yes. It has ISCG 05 mounts
What are the retail prices (USD) of each model?

The 2020 Trek Fuel EX takes a break with Casey Brown.
What are the geometry specs?
Two colorways available on all models: