New Product: Reserve Launches 28|XC Wheelset
Designed for XC Riding and Racing
The only constant is change. Today's XC race machines are marvels of modern engineering, evolved to decrease weight while improving ride quality and durability, with the idea to carry the world's best athletes to the top step of the podium. The Reserve 28|XC is the race-ready culmination of everything we've learned from years at the highest levels of competition, and it delivers on a heap of promises. At a genre-blurring 1367 grams for a complete wheelset (with no rider weight limit and our market-defining lifetime warranty), the 28|XC features a new wider and lower rim profile to increase strength and lateral rigidity, while adding vertical compliance for enhanced traction. The 28|XC rim shape uses our exclusive spoke reinforcement system, but has been redesigned to ease tubeless tire installation and improves tire bead retention at lower pressures. The Reserve 28|XC is the go-to wheelset for the modern XC bike: Sturdy and strong enough for a rowdy XC ride, but light and fast enough for a jaunt on the World Cup XC circuit.
SPECIFICATION
– Designed For XC riding and racing
– Inner Width: 28mm
– Sizes Available: 29 only
– Recommended Tire Dimensions: 2.2 to 2.5
– Spoke Count: 24
– Wheelset Weight: 1367 grams with DT 180 hubs with valves and tape
– Price: Starts at $1599 USD
– Options: DT Swiss 180, 240, or 350 CL hubs, Microspline or XD
– Available: July 2021
FEATURES
– Step in internal rim bed to ease tubeless installation
– Lower profile for added lateral stiffness with increased vertical compliance
– Asymmetrical design (flipped front to rear)
– 385 gram rim weight
– DT Comp Race spokes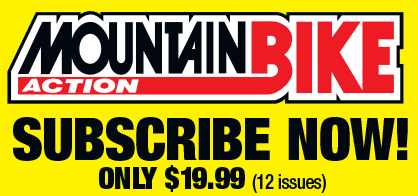 It's also important to note that there is no rider weight limit on the 28|XC and the same lifetime warranty and support that Reserve is known for. Additionally, 28|XC was raced this past weekend at the XCO in Albstadt by the Santa Cruz-FSA team, as well as being raced domestically by the new Santa Cruz htSQD.
This is the first Reserve MTB wheel to not feature Santa Cruz branding. Reserve is its own brand….and this is just the beginning.
FOR MORE INFO FOLLOW ALONG
---
Mountain Bike Action is a monthly magazine devoted to all things mountain biking (yes, that's 12 times a year because we never take a month off of mountain biking). It has been around since 1986 and we're still having fun.