New Race Schedule Update: Val Di Sole 2020 Racing Canceled
VAL DI SOLE AND MOVING SIGHTS TO 2021 MTB WORLD CHAMPIONSHIPS
---
Following the provisions by the Province of Trento suspending mass events in Trentino until October 15th, 2020, the Mercedes-Benz UCI Mountain Bike World Cup and UCI Trials World Cup stages and the Four-Cross World Championships in Val di Sole (Trentino, Northern Italy) is canceled for the 2020 season. Val di Sole Bike Land's focus now goes to the next season with the MTB UCI World Championships coming on August 25-29, 2021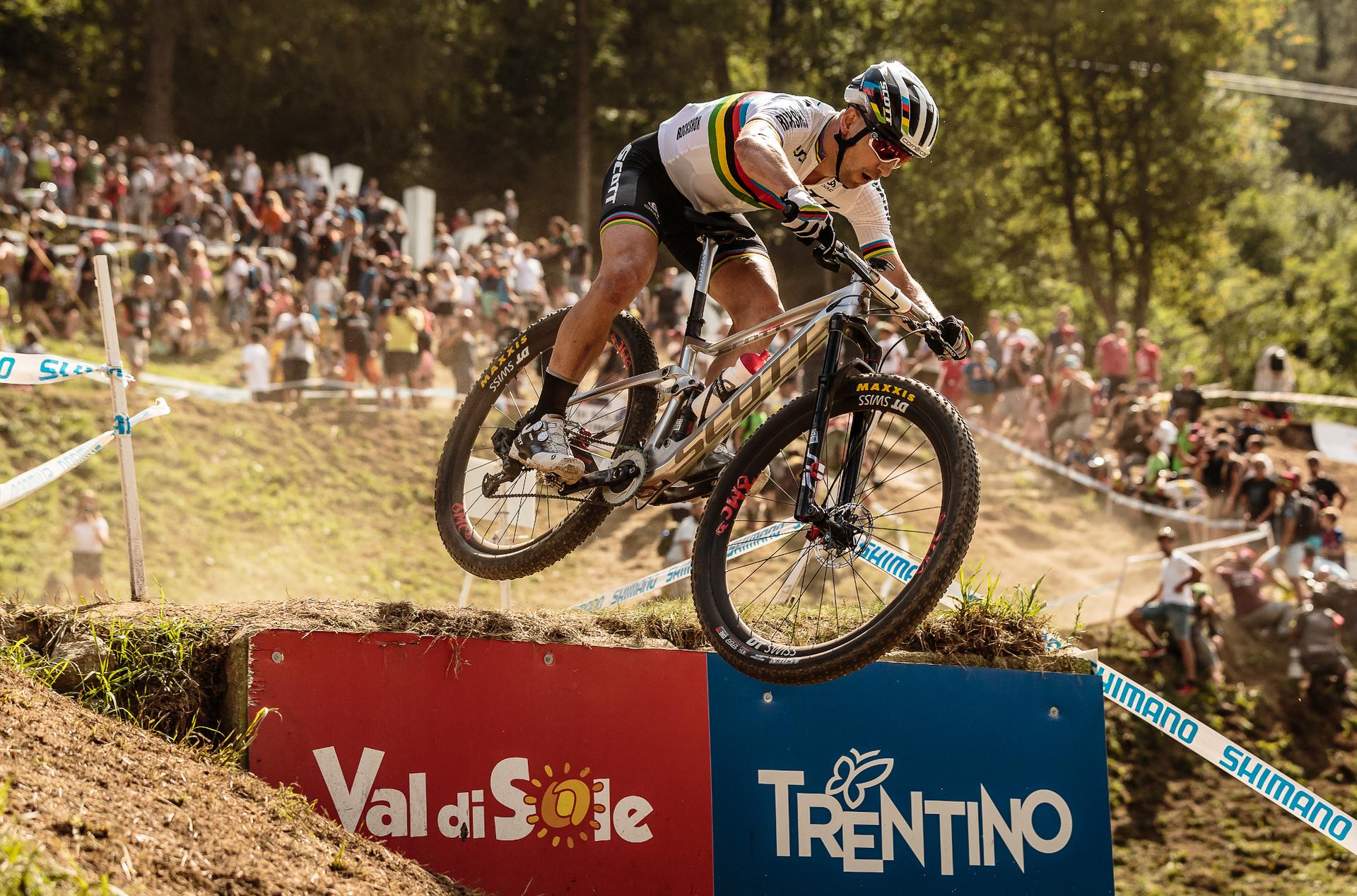 The stages of UCI Trials World Cup (July 24-26, 2020) and Mercedes-Benz UCI Mountain Bike World Cup (September 11-13, 2020), as well as the UCI Four-Cross World Championships (September 10-11, 2020), to be held in Val di Sole (Trentino, Northern Italy) will not take place during the 2020 season, in compliance with the measures from the Province of Trento related to the COVID-19 health emergency.
The Val di Sole Tourist board and Grandi Eventi Val di Sole acknowledged the provisions of May 29th, 2020, by the Province of Trento, which extended the suspension of major mass events in Trentino until October 15th, 2020, and in particular any outdoor event whose estimate attendance exceeds 1000 spectators, and in any case, if the social distancing cannot be guaranteed.
"We are obviously disappointed that our World Cup events are not to be held in Val di Sole in 2020, but we fully back the decision taken by the Province of Trento and Trentino Marketing – said Val di Sole Tourist Board's President Luciano Rizzi – We have shared with the International Cycling Union and the Italian Cycling Federation all the reasons preventing us to organize events of this stature in this juncture, and we found their complete understanding. Though there are clear improvements, the situation in Italy still requires special attention. As Tourist Board and organizers, we took part in the meetings with the assessors and competent authorities, offering our collaboration during this delicate juncture".
However, the appointment with World-class Mountain Bike in Val di Sole is only postponed: in the 2021 season, the UCI Mountain Bike World Championships (Cross Country, Downhill and Four-Cross) are due to return to Trentino in 2021, from August 25th to 29th, in Daolasa di Commezzadura. Val di Sole will host the third edition of the MTB World Championships in the last 13 years: the Bike Land debuted in the top-end MTB by hosting the Worlds in the 2008 season. An experience later repeated in 2016.
"There will be no time to regret the events canceled this year," said Luciano Rizzi. – "The next season is crucial: we are setting the bar very high to offer a great sports experience. The road to the World Championships is not just about the technical aspect, but the promotion and communication of the event. We have already planned our roadmap, and can't wait to start as soon as possible".
"The World Championships are a great opportunity to enhance a territory that breaths for cycling, leading our visitors to discover our bike tourism offer at 360 degrees. Our strategy to host such top-level MTB events brought significant promotional returns to both Val di Sole and Trentino, now recognized as one of the most cherished destinations by the World's top riders, and we want to help more and more bikers to know and love them", concluded Rizzi.
For More Info:
Phone: +39 0658334211
E-mail: 
[email protected]
Website: 
www.vitesseonline.it
THERE ARE SO MANY WAYS TO GET
MOUNTAIN BIKE ACTION
Mountain Bike Action is a monthly magazine devoted to all things mountain biking (yes, that's 12 times a year because we never take a month off of mountain biking). It has been around since 1986 and we're still having fun. Start a subscription by clicking here or calling (800) 767-0345.