NICA Team of The Month: Evergreen High School Cougars
Evergreen High School Cougars

One of the most important developments to come out of the world of USA mountain biking has been the explosive growth of high school and middle school racing. This month we reached out to coach Andy Leifer to learn about the Evergreen Mountain Biking Team in Evergreen, Colorado.

Grin to win.
Team name?
Evergreen High School Cougars
Where did the name come from?
It's our school mascot.
Which league do you race with?
Colorado League.
When was the team started?
2009.
How many boys are on the team? How many girls? Athlete spotlights?
During the 2018 season, we consistently had approximately 40 riders during the practices and 30–35 for each race. We only had about 5–6 girls race, while 7–8 practiced. So, the rest are boys. As a team, we were on the podium for every single regular season race and had a few podium finishers at State. Several of our alumni have gone on to race at the college level, one of whom was the college downhill champion and competed at the international level and at the Junior Olympics.
Colorado scenery rules.
What is your favorite course?
Eagle!
The people behind the scenes.
Team spirit.
Any team or school fun facts?
We have the ability to ride right out of the parking lot and hit some amazing singletrack, which makes after-school practices much easier. We also have a ton of riders who ski, both Alpine and Nordic.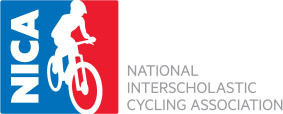 NICA: www.nationalmtb.org
---
If you want your NICA team to be featured in our "Team of the Month" section, please write to

[email protected]

.
---
THERE ARE SO MANY WAYS TO GET MOUNTAIN BIKE ACTION