Product Test: Cane Creek eeWings Titanium Cranks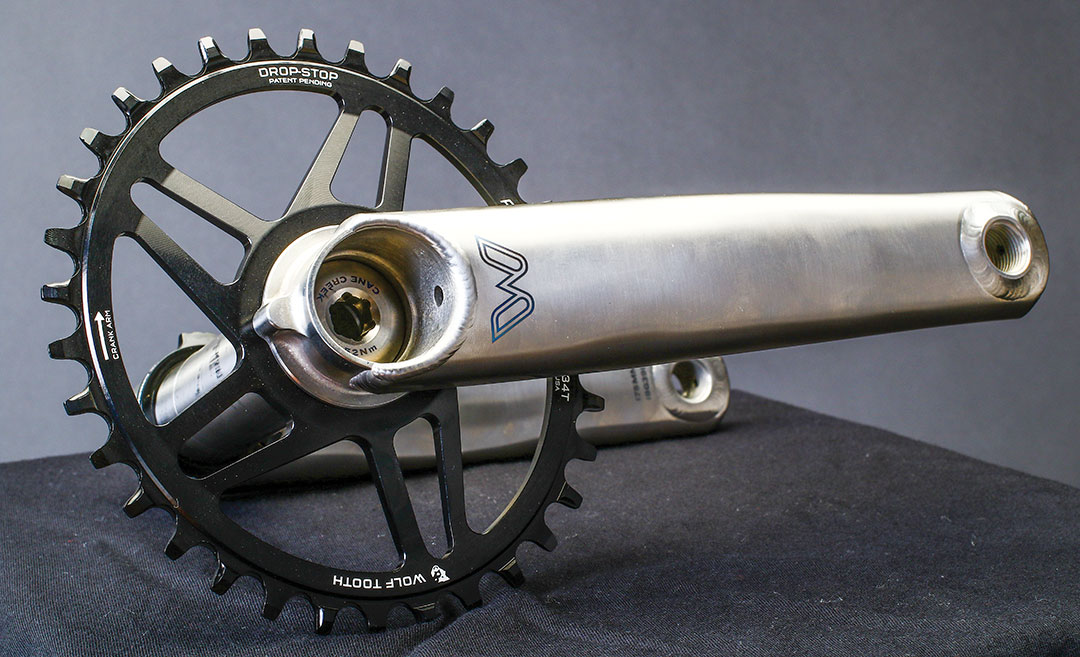 Cane Creek has been making headsets out of North Carolina for years, helping set the standard for quality and performance. In the last few years the company has branched out into suspension with the introduction of its coil and air shocks, and even forks that we recently tested. In 2018, Cane Creek shocked the mountain bike community with its all-new eeWings titanium cranks. Made from titanium and in a price category that rivals most entry-level bikes, the eeWings have their own agenda. 
Tech info: The eeWings are in a class of their own with full titanium construction. Cane Creek uses a 3AL-2.5V combination for the arms and spindle for the stiffest and strongest possible construction. The preload and chainring bolts use a 6AL-4V titanium. Similar to other cranks on the market, the eeWings are available in 170mm and 175mm crankarm lengths while using a SRAM three-bolt direct mount for the chainrings. Major chainring manufacturers like Wolf Tooth and Absolute Black produce rings that are compatible with this interface. Attaching the cranks is an oversized 8mm bolt with a Hirth joint. 
Cane Creek uses a 30mm spindle that is compatible with bottom brackets that accept the larger spindle. There is a detailed compatibility chart on Cane Creek's website to give riders all the information they need. The eeWings have an aluminum preload collar that can be purchased separately and is compatible with SRAM and Race Face 30mm spindled cranks. This collar uses a 2.5mm titanium Allen bolt to tighten the collar down once in place. The eeWings have a weight of 397 grams (without chainring), with 175mm arms and a retail price of $1000. These cranks are backed by a 10-year warranty from Cane Creek.
On the trail: Pulling the eeWings out of their box, there was no denying just how incredible they looked in person and just how light they were. The brushed titanium finish was very eye-catching and made the cranks look more like art than anything else. Installing the cranks took some time, as we researched Cane Creek's compatibility and went with a Race Face bottom bracket on one of our other test bikes. We used a PowerTrac chainring from Wolf Tooth Components for our testing. Pushing the spindle through and attaching the cranks at the Hirth joint was simple, along with dialing in the preload collar. In the past, we haven't been big fans of small bolts on preload collars, but the eeWings use a harder titanium bolt that has more depth and allows for better grip with an Allen wrench. In other words, it's a lot harder to strip it.
Once installed, the eeWings added about 10 points of cool factor to our test bike. Turning the pedals, the eeWings felt stiff and were quite responsive when we pushed hard out of the saddle. Crank stiffness can be tough to gauge, but the eeWings stood out as being quite a bit stiffer than many carbon fiber cranks we have tested. Over the course of our testing, we had quite a few pedal strikes on rocks and other trail debris. Cane Creek designed the eeWings to be sturdy, and even after the abuse, the cranks showed minimal wear. 
There is no denying that the eeWings are really expensive, but they are really well-made and will probably last longer than other cranks on the market. Ultimately, you get what you pay for, which is a lightweight pair of beautiful cranks that work well on the trail. www.canecreek.com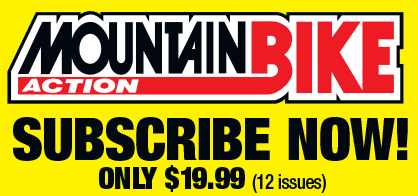 Hits
-Seriously high quality
-Lightweight
-Will last longer than most carbon cranks
Misses
-Expensive
-Would be good if Cane Creek offered their own bottom bracket
Star Rating
4 out of 5 stars
---
THERE ARE SO MANY WAYS TO GET MOUNTAIN BIKE ACTION