Riding Silver Mountain Bike Park with WTB
Wilderness Trail Bikes (WTB) is one of the oldest mountain bike-specific brands making components today. With its roots firmly planted in the birthplace of mountain biking in Northern California, WTB has been producing high-quality tires and saddles for almost 30 years. While it has been quite some time since WTB has reworked its line of trail tires, in 2018, WTB is coming out swinging with new treads. We spent two days in Kellogg, Idaho, riding Silver Mountain Bike Park and getting a feel for the new tires and rims that WTB has to offer.
NEW COMPOUNDS AND NEW CASINGS
Before we dive into the details of WTB's new tire designs, we want to acknowledge that WTB updated all of its treads with new compounds. WTB was previously using a dual compound but is now using its newest triple compound called TriTec. Along with the new triple compound, WTB will now be using an extra layer of protection in its tires called Slash Guard. 
Completely new to WTB's line of tires is the Judge aimed at enduro and gravity riding. The Judge was designed to be more specific, with 9mm-tall shoulder knobs that are reinforced to ensure they don't flex when cornering. With the Vigilante slotted as an all-around tread that can be run front or rear, the Judge is designed to be run as more of a rear-specific tire. 
The Trail Boss has been sitting comfortably in WTB's lineup as a more rear-specific tire to handle all conditions. New for 2019, the Trail Boss will continue to be available in a 2.4-inch width but also a wider 2.6-inch width on 27.5 and 29er rims. The Trail Boss was originally available in a 2.25 and 2.4 width, but with rims going wider, WTB dropped the narrower version and optimized the new offerings around its i23 rim. The tread pattern is similar to the previous version but with more circumvention spacing to allow for better mud shedding and a more versatile ride. To complement the wider options, WTB added 1mm of knob height to the entire tread pattern for a little extra bite and confidence when riding more aggressive terrain. 
If there is one tire that has been at the heart of WTB's lineup, it's the Vigilante. Over the last few years, the diameter of the Vigilante has evolved, ranging from 26 to 29 inches with a standard 2.3-inch width. While this tread has proven to be incredibly versatile, WTB pushed for a redesign with a tread pattern that is a touch flatter and has wider knob spacing to allow for better shedding in muddy conditions.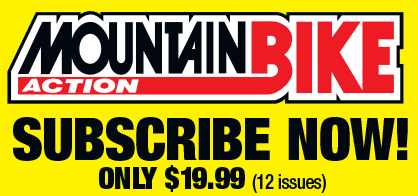 WTB designed the new Vigilante around its i29 rim, while the previous generation was designed around its i25 rim. With the redesign around wider rims, WTB will now offer the Vigilante in 2.5- and 2.6-inch widths, with the 2.3 only being available in the original tread pattern. The Vigilante will be available in High Grip and Fast Rolling models with each using different durometers. 
In addition to its three new tires and a new compound, WTB had one more bit to showcase with its new TCS 2.0 that uses a new rim protection system to help prevent flats, even when running tubeless. TCS 2.0 uses WTB's new Solid Strip. It is a stronger rim tape that doesn't contour to spoke holes over time. Solid Strip is a special material that WTB developed to seal the rim but also to prevent spokes from breaking through into the tire in the event of a hard impact or crash.
---
THERE ARE SO MANY WAYS TO GET MOUNTAIN BIKE ACTION