Throwback Thursday: Elbow Pad Shootout
2015 Pad Shootout
Minimalistic Elbow Protection
As mountain biking progresses, involving faster speeds and more aggressive terrain, protective gear is becoming more of a necessity than a matter of personal preference. Kneepads seem to be making a comeback among many all-mountain riders of today. They strap their kneepads to their hydration packs for the ride up, and then put the pads on for the descent. Unfortunately, elbow pads haven't enjoyed the same resurgence in popularity. The benefit-to-hassle ratio often doesn't seem worth it. Hardshell elbow pads of yesteryear had us resembling Stormtroopers, and some restricted movement more than a straightjacket. However, when one of our wrecking crew riders recently broke both his elbows, we decided to find out which company's pads offer the best protection without being uncomfortable. Now companies offer soft-shell elbow pads that can be worn on all-day rides without discomfort or substantial limitations on mobility. We realize these pads don't have the protective properties of hardshell pads, but what is the benefit of hardshell pads if no one will wear them?
We'd like to note that although the companies who offer these elbow pads also offer a matching set of kneepads, we cannot promise the kneepads would garner the same ratings in a kneepad shootout.
THE METHOD TO OUR RATING MADNESS
Comfort/fit:
Comfort is more crucial with elbow pads than any other form of body protection. Bottom line is, uncomfortable pads will never make it out of a rider's gear bag. While this rating may be the most subjective of the bunch, it's still very important.
Durability:
Nobody wants to fork over a lot of cash for a disposable product. While protective gear is designed to be destroyed rather than our skin and bones, we expect pads to meet their demise on the sharp edge of a jagged rock rather than simply unraveling at the seams. Some pads we crashed with; others we didn't, but what's important is how they held up to daily use.
Breathability:
High temperatures will exacerbate breathability issues, but even the thinnest protection will retain body heat when the rider is climbing. We looked for the elbow pads with the greatest breathability because they will tend to be more comfortable, stay in place better, keep your arms cooler and smell better than their counterparts after a ride. The pads that excelled here caused our arms to sweat the least.
Protection:
We're extremely dedicated to our jobs, but purposely putting ourselves through crippling crashes with each pad is still outside of our level of devotion. That being said, we did use various objects, primarily a headset wrench, to smack our arms while wearing each of the pads. We kept the following in mind while scoring the protection level of each pad.
Protection coverage. How far up the tricep and down the forearm does the protection cover? Does it wrap around the sides of the elbow/forearm?
Thickness/quality of foam. What is the average thickness of the foam padding and what compression properties does it have?
Ability to stay in place. Does the pad require specific placement to provide security, and does the pad stay there without constant adjustment?
Cost:
Some say you can't put a price on protection, and in many ways we agree. That being said, somewhere along the line you need to determine what is reasonable. With higher costs, there may be greater protection, but we must take note when another product offers the same protection at only a fraction of the cost.
Tech features:
Above all, G-Form strives to make a pad that you'll forget you're wearing. The compression fit aims to keep the padded protection in the optimal position at all times while also being highly breathable. The pads are offered in four color schemes to pair with anything from humble trail apparel to a high-visibility downhill riding kit. Pads quickly become sweaty, stinky and covered in dirt, which is why it's nice the Pro-X pads are machine washable. They're available in five sizes (XS, S, M, L, XL) at a cost of $70.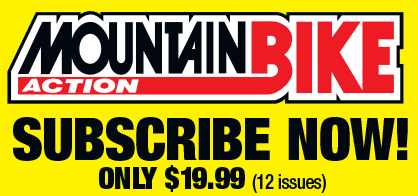 On our elbows:
Pulling the Pro-X pads on, they fell right into place and were immediately forgotten. It's nearly impossible to notice any comfort difference between the Pro-X pads and a standard compression sleeve. The pads breathe incredibly well and were the go-to when heading out for any quick summer ride. Unfortunately, they didn't live up to our standards for their sole purpose, which is protection. Though they're easy to slide on, they require very specific placement to ensure the primary protection point is centered right over the ball of the elbow. Once the pad slid down the arm even a couple centimeters, which it often did, the pads lost most of their effectiveness. On the up side, the ability to machine wash them ensured they were always the cleanest and best-smelling pads in our arsenal.
Tech features: A true legend of the sport, Hans Rey provided the insight into making these elbow pads for those who ride aggressive trails all day long. Encased in a stretchable, tear-resistant Kevlar fabric, iXS's X-Matter foam is the key to the Flow's impact absorption. It's an energy absorbing, open-cell foam compound that rebounds slowly instead of bouncing to promote impact absorption. It is the only elbow pad in the shootout with a fastening strap to provide further adjustability and placement security. The pads are available in three sizes (S, M, L) at a cost of $66.
On our elbows:
Though this may be a minimalistic elbow pad shootout, the LoopLock strap on the Flow pads is a great feature because it adds support and protection placement security without being overly cumbersome. These pads definitely offer the sturdiest construction of all the pads, and we can see them easily lasting for years. Whether keeping our elbows safe or smashed in the bottom of our hydration pack, they finished each ride feeling and looking 110 percent. Aesthetically, they were our favorite pads, offering a smooth polyester/nylon/Kevlar build and a neutral color scheme. Our only gripe was the lack of coverage. The pads provided trustworthy protection everywhere they covered; however, they were the shortest and narrowest of the pads we tested. While minimalistic pads are designed to protect only crucial areas of riders' joints, we wish these pads provided more coverage, considering the others did so without any negative impact on comfort.
Tech features:
The Paragon elbow pads utilize a lightweight stretch mesh to create snug-fitting protection and considerable coverage. The stretch mesh enables the pad to slide on with ease, while a no-slip silicone printing on the interior prevents them from sliding down while riding. They're constructed from a rip-stop fabric to prevent small tears from becoming full-length rips. There are a few interior seams where the padding meets the breathable mesh sleeve, but they are flat seams. Offered in a single black/grey color scheme, the pads blend in with any riding attire, rather than standing out like a sore thumb. They're available in four sizes (S, M, L, XL) for $33.
On our elbows:
The Paragon elbow pads are quite a contrast to the standard hardshell pads we've seen from Alpinestars in the past. Even before testing the Paragons, we were impressed by the four different size offerings. Differences in arm size greatly affect the fit of a strapless pad with limited compression, so we're happy to see that Alpinestars addressed this with such a range. The foam of the Paragons is a little stiff, slightly limiting mobility, but that will be the least of a rider's worries when he is giving the People's Elbow to a jagged rock. While the fit felt perfect around the elbow and leading down the forearm, both openings of the pad stretched out fairly quickly so that they were loose around our arms–like a shirt sleeve. While it didn't seem to affect the movement of the pad, it was a distraction that reminded us we were wearing pads. We are incredibly impressed with the Paragons' low price. These pads are a third of the price of our shootout winner.

Tech features:
The key feature of Slytech's sleekest elbow protection is its Second Skin XT foam. The foam is designed to conform to your elbow with the aid of body heat but stiffen in the event of a high-speed impact. This means you are not restricted by stiff padding or plastic plates while riding but have the protection needed when things really hit the fan. Slytech's pads are free of formamide, which is a toxic substance still found in many foam mats and padding. They are available in two sizes (S/M and L/XL) at a cost of $109.
On our elbows:
The underdog takes the cake on this one. Slytech may be the smallest of the protection companies we tested, but it's probably its limited product line that enables Slytech to perfect its elbow pads. The pads offer excellent fit, protection and durability. The Second Skin XT foam not only offers the most coverage but is also the thickest and provides the most effective impact compression rate. Not too soft, nor too stiff, the foam protection slows compressions enough to absorb impacts rather than deflect them. The main body of the Pro XT Lite pad is similar to a compression sleeve, offering impeccable fit and ultimate breathability. While the pads are only offered in two sizes, the compression sleeve is easily adaptable to a wide range of arm sizes. We grappled with the idea of spending $109 on a single piece of protective equipment that still requires even more spending for the knee counterpart, but it goes back to what we mentioned earlier. Can you put a price on equipment that protects areas of your body that are essential to keeping you on your bike?
---
THERE ARE SO MANY WAYS TO GET MOUNTAIN BIKE ACTION