POC APPAREL REVIEW: ARE THEIR $500 DUNGAREES WORTH THE PRICE?
POC
ENDURO DUNGAREE
Tech features:
POC has always created clothing with the innovative materials and modern features riders expect from their apparel. These two articles of clothing are ideal for wet weather and cold riding conditions. The long-sleeve Reform Enduro Jersey is made from quick-drying recycled polyester, is cut to work with pads, and has a zipped pocket on the lower left seam for a card or small snack. We typically wore this over or under POC's Consort MTB Dungaree, depending on how wet the conditions were. 
The overalls are designed for the very wettest and muddiest conditions, and the MTB Dungarees are intended to add protection while keeping you warm and dry. They are made with a three-layer waterproof material with a fluorocarbon-free DWR treatment that is still breathable. The overalls also feature zippered hand pockets and a smaller discrete card pocket at the rear for multiple options for secure storage. For riders to dial in their comfort and fit, there are Velcro waist adjusters.
Field test results:
The material creates a sound when pedaling that is reminiscent of the sound ski pants make when hiking to the lift. As you'd expect, the material is very durable and completely waterproof for rainy conditions. What you might not expect is how well the material breathes without taking in any water. Our favorite feature of the Dungarees is the multiple ventilation ports/pockets that can be opened to maximize airflow. The material performs well when fully zipped up, keeping you warm without overheating. Unfortunately, while they are exceptional for their intended use, we can't justify the hefty price tag that is associated with the overalls.
The Enduro jersey has a very tapered cut. Several (but not all) riders reported difficulty running pads under the jersey. The jersey is a bit heavy, but with that comes comfort in colder weather. If you live in an environment that is constantly muddy and hit with cooler temperatures, POC has some noteworthy tech that carries over from its snow department. Just be prepared to pay for top-quality materials and designs.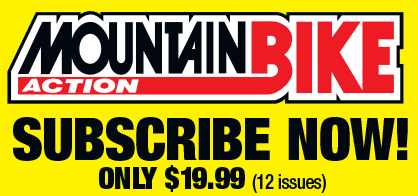 Hits
• Great in colder weather or rainy conditions
• Lots of storage and useful pockets
Misses
• Overalls are too expensive for what they are
• Sizing and cut are too slim for some to run pads under
• Questionable fashion for riding bikes
Star Rating
3.5 out of 5
Price: LS jersey, $80; overalls, $500 
Contact: http://na.pocsports.com