PRESTAFLATOR PRO DIGITAL BICYCLE TIRE INFLATOR REVIEW – QUALITY DIGITAL PRECISION
One of our favorite mountain bike shop tools
Tech features:
Ever since the invention of tubeless tires, tank-style air compressors have become commonplace, even in home shops. This bicycle-specific inflator is designed to be used in conjunction with air compressors. It features a trigger-style dispenser with a reinforced polyurethane flexible hose. A new digital gauge activates when it senses pressure and reads up to 255 psi in 1/10-psi increments and the display is backlit, too.
The threaded fitting at the end of the hose is adaptable to Presta and Schrader valve types with the included fittings. A one- or two-way spin on a Presta-style head allows the inflator to act as a stand-alone pressure gauge and other-style heads can thread into it as well. The inflator comes with a Schrader auto head, big quick-click Presta head and safety-blower tip. The Prestaflator threads onto common quick-connect air-hose fittings, including the aluminum versions that Prestacycle offers separately.
Field test results:
Over the past few years we have used a variety of inflators but keep coming back to the Prestaflator Pro Digital for our shop compressor. Not only is it high quality serving us well season after season without any sort of failure, it functions better than most, too. Its trigger can deliver a light touch of air to a full bead-seating blast. The new gauge works extremely well and proved to be accurate and remains that way after more than a season of use.
The Presta head works really well, as do the optional versions that thread into it. We tend to prefer the disc-wheel mini Presta head (shown in the top photo, $17) with its 90-degree angle that makes it easy to get in between the spokes. The machined-aluminum heads are high quality, sealed with O-rings, preventing any kind of leaks even when just finger-tight. The entire inflator is serviceable and rebuildable, making it a shop tool that will stand the test of time.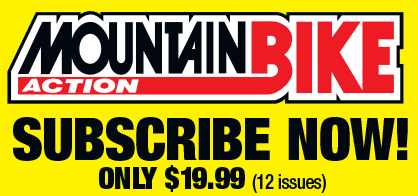 HITS:
• Easy-to-read, accurate gauge
• Durable
• Lots of head options
• Rebuildable
MISSES:
• None
STAR RATING: ★★★★★
Price: $69
Contact: www.prestacycle.com