Product test: Birzman Studio Tool Box
Regardless of whether we spec our bikes with top-tier components or ones that seem to slowly decompose from the moment we install them, they all end up needing a little love in the long run. For many of us, maintaining and repairing our bikes is as much a part of mountain biking as the on-trail experience. Birzman takes on the challenge of creating tools that match, or surpass, the design perfection our modern bikes deliver, striving to provide ergonomic tools that meet tight engineering tolerances. Buying all the tools you need individually can leave you with a very light wallet at the end of the day. Birzman offers the 37-piece Studio Tool Box to allow you to purchase all the tools you need in a compact package at a fraction of the cost.
Field product test:
Let's go from the outside, in. When purchasing a traveling tool kit of any size, you should look for a case that is just as well designed as the tools. The Birzman Studio Tool Box is constructed out of heavy-duty polyethylene plastic. Naturally, we tested its durability within an hour of its arrival, as we accidentally dropped it onto asphalt from hip-height while loading it into a car. Not only did it survive without any structural damage, it didn't scratch either. The toolbox's dimensions are 18x14x5 inches, which means it's compact enough to keep in the back of your car. It retails for $400, and fully loaded it tipped our scales at 18.2 pounds.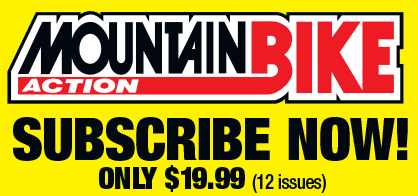 Each of the tools works well with its intended bolt, screw or component, with no play to cause stripping or damage. The tool edges are smooth enough to hook up to any component without hassle, yet tight enough to hook up securely once a slight bit of torque is applied. Durability and ergonomics are the two most important considerations when determining how long a tool stays in our repair fleet. Coated in a thick rubber casing, the handles on each of the larger tools offer adequate leverage without leaving an imprint of the tool on your hand after removing a seized bottom bracket. Furthermore, the rubber provides additional protection for the tool once your digits turn into butterfingers towards the end of an overhaul. The Damselfly Universal chain tool makes easy work of removing all sizes of chain rivets with its sprung cradle system that adjusts to a variety of chain sizes. Small as it may be, the awl on the cable cutter is pure gold, as it clears out the opening of cable housing after cutting. Once again, it's attention to detail that provides something as small, but helpful, as a disc brake gap tool.
While the Birzman Studio Tool Box is perfectly suited for somebody creating his first assortment of tools, there's one thing we would do differently. Having a patch kit and tire levers on hand is always a good idea, but as disposable as they are, we'd prefer to see their place taken up by a more commonly used tool, such as a 4/5/6mm three-way hex tool. Regardless, we believe you'd be hard pressed to find a better quality tool kit in such a compact form. Whether you use these tools in your private bike cave or wrenching away on the endless stack of tune-ups at a bike shop, the sleek appearance of Birzman's black and silver tools provides a nice break from the blue and yellow that dominate the walls of most garages and shops.
__________________________________
THERE ARE SO MANY WAYS TO GET MOUNTAIN BIKE ACTION:

Mountain Bike Action is a monthly magazine devoted to all things mountain biking (yes, that's 12 times a year because we never take a month off of mountain biking). It has been around since 1986 and we're still having fun. You can start a subscription by clicking here or calling (800) 767-0345. Also available from the Apple Newsstand for reading on your iPad, iPhone or iPod Touch.
Contact us via email at [email protected]
____________________________________