Product Test: Box One Seven-Speed DH Drivetrain
Box One Seven-Speed DH Drivetrain
Box is a component company that is quickly gaining recognition in the sport of mountain biking. Toby Henderson, whose bike racing history dates back to 1974, began the development of his own product in 1985. Toby was 12 when he first raced a bike and brings over 30 years of experience on two wheels to the making of Box Components. As of 2014, Box Components had become a leader in BMX racing components and is now focusing on bringing that success to the mountain bike scene. In 2017, Box came out with its first 11-speed drivetrain and has since come out with the Box One seven-speed DH drivetrain. Box was generous enough to send us the seven-speed drivetrain to put to the test.
Tech features: The Box One seven-speed DH drivetrain is built for downhill racers looking for a compact drivetrain for bike park days or shuttle laps. The whole package comes with a seven-speed rear derailleur, a seven-speed shifter, an 11-24 cassette and a Box One chain. The drivetrain is equipped with an Adjustable Tri-Pack Limited Slip Clutch and Pivot Tech, and the derailleur pulleys have precision sealed bearings. The drivetrain comes with Box's signature finish—Hard Onyx. The entire setup weighs 279 grams, which is just a tad bit over a 1/2-pound. According to Box, its seven-speed derailleur is not compatible with other companies' seven-speed shifters. Selling the system at a very affordable $324.99 demonstrates that Box cares about your bank account and wants to keep you shredding.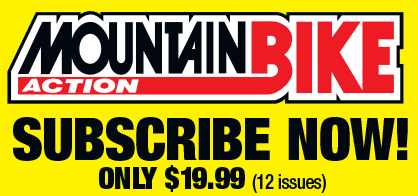 Field test results: We were extremely eager to try the Box seven-speed drivetrain. We threw it on a custom-built Santa Cruz 5010 intended for dual-slalom racing, dirt jumping and a mix of street riding. The first shifts while the bike was on the stand were just what we were hoping for. Each shift up and down the cassette was flawless. The real test, however, would be hitting the trails. We took our 5010 equipped with Box's seven-speed drivetrain to the races, and after the first couple laps of practice we were in awe. The smoothness made our practice runs flawless, and the drivetrain's race-day performance was even better. Due to difficulties not related to the bike, the race did not go well overall, but we had a smile on our faces knowing that the drivetrain held up to our expectations. We continued to test the cassette on our home trails, and after several weeks we were convinced of its durability and solid performance. We can now say with confidence that Box Components sells an affordable, yet durable product designed to go the distance.
Price: $324.99
Contact: www.boxcomponents.com
---
THERE ARE SO MANY WAYS TO GET MOUNTAIN BIKE ACTION