Product Test: Osprey Zealot 15 hydration pack
Based out of Cortez, Colorado, Osprey Packs has had vast expanses of the great outdoors at its disposal for decades of product development. Since the company was founded in 1974, it has been at the forefront of backpack design for outdoor enthusiasts and has been an innovator of many key aspects of the modern hydration pack, including the first breathable mesh back panel. As mountain biking continues to evolve, so does the gear that keeps us on the trails. As all-mountain riding grows gnarlier by the day, riders need additional protective gear on hand for descents, and they need to be able to transport it back up to the top. With that in mind, we introduce you to the Osprey Zealot 15 hydration pack.
Tech features:
The Osprey Zealot is decked out with features from top to bottom. Its primary 15-liter storage area is constructed out of 330D (denier) nylon fabric, while the bottom surface is reinforced with 420D nylon for increased durability. Organizational options are endless, with one top pocket, two side pockets, one large compartment with a mesh divider, a bottom pocket with a removable tool pouch, two hip belt pockets and an outer shove-it pouch to quickly store a rain shell or thermal warmers. The Airscape back panel and BioStretch harness both utilize mesh-covered foam to create a breathable and lightweight connection to your body.
For riders who often find themselves shredding after sunset, the pack is integrated with a blinker attachment point to increase visibility both on and off the trail. Whether you're a full-face bomber or a 3/4-lid all-mountain rider, the Zealot has you covered with either its LidLock helmet attachment or full-face carrying straps. It's available in two colors: Carbide Gray and Atomic Orange. Our pack, including the 3-liter reservoir, tipped the scales at 2.51 pounds (1.14 kilograms) and retails for $140.
Field test results:
There's no escaping the use of a hydration pack for rides that deliver hour after hour of unadulterated trail bliss. Other times, they're essential for shuttle rides, where additional protective gear is crucial for the descent; but, you certainly don't want to be wearing it for the arduous climb. The Zealot quickly proved itself to be a go-to hydration pack for either occasion. Organization was a breeze, as the pack enabled us to keep our gear divided according to usage. The removable tool pouch kept all our greasy tools together and even included loops to wrap our mini pump. Additionally, the location of the tool pouch at the bottom of the pack provided a low center of gravity.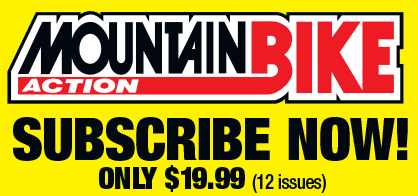 Both the hip belt pockets provided instant access to items such as a phone or snack bar. While we kept most of our tools in the removable pouch, we often placed our multi-tool in one of the hip belt pockets for easy access while riding. We noticed that we were more likely to make little adjustments to our bike when the tool was so easily accessible. With many of our Southern California climbs being dirt roads for miles on end under the scorching sun, we found the attachments for 3/4 lids and full-face helmets to be extremely convenient. Not only did the LidLock attachment system allow us to secure our helmet in a matter of seconds, it also enabled us to reach back and remove the helmet without taking the Zealot off. While the full-face attachment straps did the job and worked well as long as the pack was stuffed near its capacity, tightening the helmet down in the shove-it pocket was more secure and prevented the helmet from flopping side to side.
After all our testing, we have no reservations saying that Osprey delivers our favorite hydration reservoir. The 3-liter Hydraulics reservoir is built on a hard backing that prevents it from bulging into an uncontrollable blob at the bottom of the pack. Its rigid handle and wide mouth make removal and refilling a breeze, while the magnetic bite valve attaches to the chest harness strap as long as you line them up within a general proximity of each other. This near-perfect pack has only one drawback, but it's one we encountered on a consistent basis. The full-face helmet straps and upper-load carrying straps interfere with access to the upper stash pocket and main compartment, respectively. While we tried to overlook it and work around the interference, we often ended up unhooking each of the straps every time we needed to access one of the compartments.
__________________________________
THERE ARE SO MANY WAYS TO GET MOUNTAIN BIKE ACTION:

Mountain Bike Action is a monthly magazine devoted to all things mountain biking (yes, that's 12 times a year because we never take a month off of mountain biking). It has been around since 1986 and we're still having fun. You can start a subscription by clicking here or calling (800) 767-0345. Also available from the Apple Newsstand for reading on your iPad, iPhone or iPod Touch.
Contact us via email at [email protected]
____________________________________