Product Test: Shanren Di-Pro GPS Bike Computer
Shanren Di-Pro GPS Bike Computer
An all-in-one package
Shanren began in 2012 with a focus on smart devices, artificial intelligence and internet application. The Di-Pro was spearheaded by Michael Grim, who has worked at leading global brands for the past 30 years. The last year has been devoted to the Di-Pro, which is now available at  www.shanrentech.com. The Shanren Di-Pro is a GPS bike computer that also integrates a detachable 260-lumen headlight below the main head unit. In addition, it has a safety light built into the computer's leading edge. The GPS accuracy is claimed to be within 2 meters. There are three available packages for the Di-Pro: Basic, which includes the computer and mount; Semi-Bundle, which includes the computer, mount, speed and cadence sensors; and Full Bundle, which includes the computer, mount, speed, cadence and heart-rate sensors.
Tech features: The Di-Pro has a 2.7-inch, backlit, black-and-white, waterproof screen. It offers 28 data display options in current, maximum and averages, including speed, cadence, heart rate, distance, trip time, clock, calories, grade and elevation. It also integrates virtual power and turn-by-turn directions. The GPS computer has a claimed 96-hour battery life on a twohour charge. The headlight is detachable and has a 3–6-hour battery life using different power settings up to 260 lumens. The Di-Pro is both ANT+ and Bluetooth compatible, so you are able to incorporate third-party apps and accessories easily. he Shanren Di-Pro comes in black or Peacock Blue and weighs 135 grams. There are three available retail bundles costing $119, $149 and $170. The additional accessory speed and cadence sensors are $39.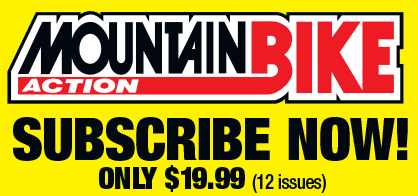 Field test results: As with all GPS computers, there is a specific setup and learning curve necessary to customize it for your own needs. The Di-Pro uses a phone app and is pretty straightforward. Installing the double clamp mount on the handlebars seemed like overkill for this lightweight unit, but once we installed the device, we understood the logic. This mount allows you to set the headlight to the optimum angle while still having a clear visual on the display. Unfortunately, the release tab broke off right away and we needed to use a flat screwdriver to remove the computer from the mount—frustrating but not a deal-breaker. The Di-Pro comes with a one-year warranty, so we expect that to be a simple replacement. The display characters are small, and some are difficult to read; a price you pay for having so much information on the screen. The elevation and incline display seem to run off of barometric pressure because they both lacked accuracy and consistency. Our numbers were off, but they automatically readjusted when uploaded into a third-party app such as Strava. In addition to the ride information, the Di-Pro can include call and text notifications from your phone using Bluetooth. For roadies, there are a number of extra features, such as a speed sensor for a trainer, virtual power and a safety light built into the front edge of the computer, in addition to the headlight. The Di-Pro is a versatile computer with a ton of important ride documentation that is easy to upload to the Shanren Sport app or a favorite third-party app such as Strava.
THERE ARE SO MANY WAYS TO GET MOUNTAIN BIKE ACTION