Product Test: Shredmate Data Sensor
Shredmate Data Sensor
ShredMate was developed in the UK and was lifted off the ground by a Kickstarter campaign. The creator of ShredMate wanted to offer a bike computer specifically for mountain bikers. So, what exactly were other computers lacking? Well, for one, they didn't tell you how hard you shred. ShredMate takes the classic cycling computer and brings it into the modern age by connecting with your smartphone and utilizing micro sensors to measure metrics mountain bikers care about. We decided to place one of these small sensors on our test bike this month to see just how hard we could shred.
Tech features: ShredMate is a small unit that mounts on your fork opposite your brake. It's held in place with two zip-ties and comes with a wheel magnet similar to earlier bike computers. What makes this computer stand out is its ability to track data like hang-time, G-forces, speed, distance and more. All this data can then easily be uploaded to Strava. It's a bike computer-tailored to riders who frequent bike parks or regularly meet their buddies for shuttle runs. The app downloads to your phone quickly, and setting up the sensor is easy. Once the sensor is paired, enter in your wheel size and you're ready to shred. Looking through the scroll-down menu, we found a list of wheel sizes from 20 inches up to 29 inches, and tire widths up to 3 inches. The sensor connects to your iOS or Android smartphone via low-energy Bluetooth and allows you full access to your phone—even while the sensor is recording. Throughout your ride, you can look at your phone and see a color-coded map that tracks trails, maps out jumps, and shows speed and G-forces. ShredMate can be purchased directly from www.shredmate.co.uk for 70 euros. That's roughly $80 U.S. The unit weighs a mere 25 grams, and the replaceable, wristwatch-style battery has a claimed lifespan of six months. Additionally, this product is backed by a 12-month warranty.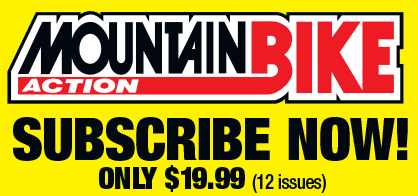 Field test results: The package came with everything we needed, including a helpful instruction guide. We mounted the sensor, downloaded the app and within minutes were ready to hit the trails. We did the majority of our testing on our local trails with smaller to mid-sized jumps. In hindsight, a bike park would have been the best location for testing, as the sensor tends to encourage you to go bigger off every jump. After riding for a while, we stopped to check out our data. As advertised, the device mapped out all our jumps, listing hang-time as well as G-forces upon landing. A rider could use this data to learn how to land smoother and carry more speed. The app features an easy-to-read map with plotted data points and reads out distance, average speed, max jump air time and max G-force. We would have liked to see max speed, but that information becomes available once the ride has been uploaded to Strava. The unit doesn't connect to a heart rate monitor, so if that is a metric you need to know, then you'll have to use another device. With that said, we think the ShredMate is a pretty rad option for the price and would be a great companion for any riders who want to brag about how big they went in the bike park over the weekend.