Product Test: SIDI Cape Shoes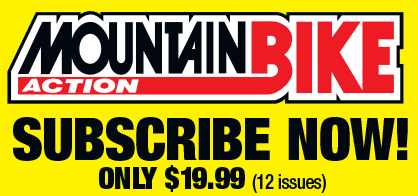 For decades Sidi has been an industry leader, producing cycling shoes that not only deliver performance at an elite level but are as comfortable as slippers, without any additional fluff or unnecessary padding. Unfortunately, the price points have always been an obstacle, limiting their appeal to a small group of riders. Last year, at Interbike 2014, Sidi unveiled many new shoes, but it was the $199 Buvel and $299 Cape that rounded out the available price points and made the shoes more appealing to a wider range of riders. For now, let's focus on the Cape.
Dressed for any occasion: The all-new Cape shoe is an appealing shoe for everybody—from the cross-country racer to the afternoon trail rider. They're lightweight and efficient yet not overly stiff.
Tech features:
Sidi's signature reinforced heel cup is featured on the Cape, and the fully synthetic upper is paired with a nylon sole Sidi has coined its "Competition" sole. This is Sidi's only mountain bike shoe that uses a ratchet closure near the opening of the foot while relying on a wire system near the bottom of the tongue. The caliper buckle provides a snug fit within seconds, while the wide contact patch of the Soft Instep 2 strap disperses the pressure across a large portion of the foot. Rounding out the closure mechanisms, the Techno-3 wire system provides a simple way to tighten the shoe without creating any hot spots on top of the foot. The Sidi Capes retail for $299, and are available in standard black or white, as well as "green fluo," "white/orange fluo" and "yellow fluo."
Field test results:
Whenever new shoes arrive at the Mountain Bike Action headquarters, the first thing we do is put them on and run up and down the warehouse steps to test their initial comfort. As with any other pair of Sidis we've donned, they instantly felt like a pair of shoes we'd be comfortable wearing for an eight-hour race. We'll make the saying "fits like a glove" a little more applicable and say they "fit like a sock." We preferred to snug them up using the Techno-3 system first and then using the caliper ratchet at the top. Until the shoes were broken in and conformed to our feet, we pushed the tongue against the top of our foot while tightening down the buckle to make sure the tongue didn't bunch up.
The Cape is Sidi's highest-performance shoe that utilizes a nylon sole, which quickly made it one of our favorites. Carbon shoes may be optimal for transferring power on race day, but trail riders often prefer the softer compliance of nylon because it allows their feet to feel more connected to the pedals. We felt the conforming nature of the shoe really enabled us to dig in to high-speed corners.
While white shoes for trail riding may seem like a really bad idea, the smooth surface of the synthetic upper enabled us to wipe the shoes off with a towel and get them relatively clean. Unfortunately, the mesh lining within the shoe did its best to hold on to any dirt we kicked up on the trail. If cleanliness is a priority for you, we suggest going with one of the three colors that offer a black interior lining. For riders who want shoes with top-shelf features and a nylon sole, the Sidi Cape is an excellent choice.
★★★★★
---
THERE ARE SO MANY WAYS TO GET MOUNTAIN BIKE ACTION
Mountain Bike Action is a monthly magazine devoted to all things mountain biking (yes, that's 12 times a year because we never take a month off of mountain biking). It has been around since 1986 and we're still having fun. Start a subscription by clicking here or calling (800) 767-0345. Available from the Apple Newsstand for reading on your iPad, iPhone or iPod Touch.
Contact us via email at [email protected]
____________________________________