Product Test: Smith Squad Goggle
SMITH SQUAD GOGGLE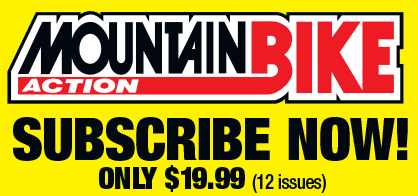 Rims? We don't need no stinkin' rims
The Smith Squad semi-rimless goggle was conceived after extensive experience dealing with fogging problems with snow goggles. Semi-rimless technology, with impressive ventilation top and bottom, has now made it into the dirt segment and is available as an option for riders looking for the protection of a goggle with- out the bulk, heat and fogging issues.
Tech features:
The Squad is a relatively small and lightweight goggle that features a semi-rimless design to keep weight down, make lens changes easy and keep air flowing. The Squad goggle is available in several different colors and lens combinations and features a molded Carbonic-X lens to offer a wider range of view and improved protection. Our pair of Squad goggles tipped the scales at a scant 105 grams, and retail for $60.
Field test results:
Right out of the box these goggles seem like the perfect match for any rider looking to go "full enduro" on the trail by rocking a half-shell helmet with goggles. The low profile suits this style of riding quite well; the goggle was compatible with all of our enduro-style lids. On the trail the impressive ventilation takes care of fogging and heat problems. The goggle even refuses to fog on wet days, something we can't say about many of its peers. The Carbonic-X lens boasts a more rigid structure than many less-expensive goggles. The optics and scratch resistance are on par with any other high-end goggle you'd like to put it up against. The holy grail for any goggle is that the rider forgets he or she is wearing it. The Squad accomplishes this with excellent construction, impressive ventilation and optics that are second to none. The price isn't even that high. For gravity or enduro riders, the Squad goggle is a great choice.
---
THERE ARE SO MANY WAYS TO GET MOUNTAIN BIKE ACTION
Mountain Bike Action is a monthly magazine devoted to all things mountain biking (yes, that's 12 times a year because we never take a month off of mountain biking). It has been around since 1986 and we're still having fun. Start a subscription by clicking here or calling (800) 767-0345. Available from the Apple Newsstand for reading on your iPad, iPhone or iPod Touch.
Contact us via email at [email protected]
____________________________________