Product Test: Xpedo M-Force 4 Ti pedals
When riders choose a pedal provided by one of the pedal company giants, they often have to decide between two opposite characteristics. One product delivers stability and durability, while the other offers minimal weight and design simplicity for optimal mud-shedding. Xpedo delivers its M-Force 4 Ti pedals with a solid platform and lightweight titanium spindles to bridge the gap between the two design constraints.
Tech features:
The Xpedo M-Force 4 Ti pedals use a combination of materials to balance weight savings and affordability. The body platform is constructed out of 6061 forged aluminum to offer durability that doesn't add additional weight to the pedals. Each of the pedal spindles is made out of titanium to minimize weight, which limits the pedals to a 180-pound total weight for both the rider and gear combined. The model we tested utilizes a single sealed bearing to keep the body rotating around the spindle with minimal maintenance, although the 2015 model will use three sealed bearings for increased durability and rigidity.
Every rider has a personal preference when it comes to how strong the cleat retention of his or her pedals should be. Xpedo addresses this with its Posi-Lock retention system that provides a visual meter to determine the tension of the pedal springs. Though the pedals come with minimalistic Xpedo XPT cleats that offer 6 degrees of float, the M-Force 4 Ti pedals are also compatible with Shimano SPD cleats. Our set of test pedals delivered a strikingly light weight of 231 grams (8.15 ounces) and will set the wallet back $180.
Field test results: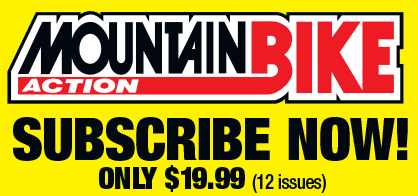 As we passed the Xpedo M-Force 4 Ti pedals around the office, the first response was consistently, "Wow, these things are light!" It was usually followed up by a comment about the stylish gold accents and refined quality of the materials. Needless to say, the Xpedo M-Force 4 Ti pedals are eye-catching. In order to prevent accidentally unclipping while throwing the bike sideways in the air, we tend to ride our retention springs on the stiffer end of the spectrum. The Posi-Lock system provides a simple visual way to quantify the amount of spring retention, rather than the more-or-less options employed by many other pedal manufacturers.
We threw the pedals on our favorite trailbike and hit the trails for what would become a 500-mile testing period filled with rain, sand, snow, mud and drought. The first thing we noticed was that it was difficult to find the area of cleat engagement. Though the open and squared-off design of the retention system did an excellent job of shedding mud, it made it nearly impossible to slide into the engagement and instead required us to stomp directly down on it in a specific area. Our experience disengaging from the cleats wasn't much better. Whether we were driving style into our airs or charging through a rock garden, the M-Force 4 Ti pedals would occasionally disengage unexpectedly. We found ourselves hesitant in sections of trail where we thought it might happen. Throughout our testing period, there were a few times when we came to a stop and ended up toppling over because we couldn't disengage. This was more prevalent with the new style of enduro shoes with rugged soles, but it also occurred with the most open of soles.
With the primary tester hitting 170 pounds after a cheeseburger combo and shake, we were approaching the 180-pound weight limit of the titanium pedals. Even with that in mind, we never felt any sort of flex, and completed our testing period with a pair of spindles that were completely straight. The sealed bearing design offered excellent durability and there was no play, even after the pedals were put through the wringer.
Here's the thing: if these were the only option out there, they'd surely get the job done; however, with so many dialed pedals available, it would be hard for us to spring for pedals that don't inspire confidence on the trail. The trade-offs may be worth it for racers who are willing to sacrifice a bit to save weight, but we wouldn't recommend them for the daily trail rider.
__________________________________
THERE ARE SO MANY WAYS TO GET MOUNTAIN BIKE ACTION:

Mountain Bike Action is a monthly magazine devoted to all things mountain biking (yes, that's 12 times a year because we never take a month off of mountain biking). It has been around since 1986 and we're still having fun. You can start a subscription by clicking here or calling (800) 767-0345. Available from the Apple Newsstand for reading on your iPad, iPhone or iPod Touch.
Contact us via email at [email protected]
____________________________________