Product testing: CDI Torque Products TorqControl Adjustable Torque Wrench.
There are certain components (brake rotors, stems, seatpost clamps, shift and brake perch clamps) that you do not want to "guess" are torqued properly. And, the only way to do it right is by using a quality torque wrench. The $80 CDI Torque Products TorqControl Torque Tool is like having an insurance policy against loose components and damaged components due to over-torquing hardware.
Tech features: The TorqControl Torque Tool is an adjustable, torque-limiting tool that applies torque in a range between 2 Newton Meters (Nm) and 8 Nm, indexing at every tenth Newton Meter. The TorqControl Torque Tool includes a cam-over clutch design, ergonomic L-shaped handle with rubberized cap, standard ¼-inch magnetic hex receiver and comes with 4-, 5- and 6-millimeter bits. There is also the all-important T25 Torx bit and a 4-inch long, 4-millimeter bit and 4-inch long T25 Torx bit. The TorqControl Torque Tools are a little tough to find, but we tracked them down at Artscyclery.com and Biketiresdirect.com.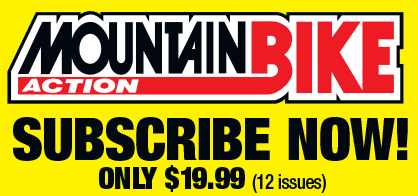 Field test results: Digital torque tools are all the rage these days, but the prices range from $800 (for a serious tool) to $80 (for a questionable knockoff). There is something about an analog torque wrench that just feels right in your hand and while torquing hardware, and CDI doesn't mess around with "almost" accuracy. Every TorqControl tool is certified for accuracy and the results of the test are hand written on the packaging's scorecard. That's attention to detail and quality control that you don't see every day.
The TorqControl's ergonomic shape feels great in your hand and offers you a firm grip on the tool. Adjusting the torque setting is quick and simple (turning a dial), and a big thank you to CDI for making the torque settings large and easy to read (so many tools use tiny markings that make the tool close to useless). The bits fit easily into the magnetic hex receiver, and we never dropped a bit accidentally. The TorqControl breaks away nicely when you have reached the recommended torque setting.
The TorqControl makes using a torque wrench so easy that we quickly found ourselves using it on parts we haven't used a torque wrench on in years. And, if you think $80 is a lot to spend on a tool, when was the last time you priced out the cost of a carbon fiber stem or handlebar (both easily ruined by over-torquing). This is one very affordable insurance policy for you and your bike.