Product testing: Mavic Crossmax Hyrdopak 8.5
With Mavic having such a presence on the enduro scene, it was only a matter of time before they developed a hydration pack for full-day, multi-peak endeavors. Smaller than its 15-liter sibling, the $130 Crossmax Hydropack 8.5 is for those who want to be prepared on a long ride but don't need to carry additional cold-weather gear or body protection.
    (pack)
   (reservoir)
Tech info: Packed with pockets, the Hydropack 8.5 is for riders looking to have a dedicated compartment for each tool and accessory. Three zippered pockets and two loose pockets further organize the two main compartments. A helmet flap zips out of a compartment in the bottom of the pack to hold a helmet when not in use. Its Clima Flow padding is intended to offer a type of cooling system. The reservoir offers 3 liters of capacity, and the pack is made from 420D ripstop nylon.
Field test results: Our favorite feature of the Hydropack 8.5 is the zippered pockets that are high in the compartments, leaving less weight sitting directly on our lower backs. One of the pockets held our heavier items, such as a multi-tool, while the other held our phone or sunglasses (kept scratch-free in the pocket's microfiber lining). Additionally, each of the chest and waist straps has a zippered pocket, which we used to hold an energy gel or two. The waist-strap pockets are large enough to fit most smart phones, but we didn't feel our screens would be protected enough. We preferred to store them in the larger compartments.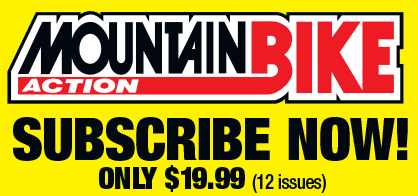 The minimalistic straps cinched the pack securely without feeling restrictive or bulky. Only raising off our backs about 4 inches, the sleek design avoided snagging on tight, overgrown trails. The backlight clip on the Hydropack 8.5 was great for flashing a little safety at night while pedaling to the trailhead.
Unfortunately, the pack's hydration reservoir (made by Hydrapak) is an all-around bummer to use. The bite valve is incredibly stiff and therefore impossible to operate with one hand. With the valve requiring a twisting motion to open, rather than a pivoting motion, we were required to stop and use both hands to open it. In that time, we could have pulled from a water bottle and been three turns further down the trail.
Why didn't we just leave the valve open? It dripped. This is an issue that we thought had been cured on Hydrapak bite valves, but the tap, tap, tap on our leg proved us wrong. The open valve felt restrictive and never delivered the flow of water we prefer. The pack does not have a clip to hold the hose/valve near the chest strap and, in stock length, it hung low and would contact our knees at the top of our pedal stroke. We worked around this by looping it underneath our chest strap to secure it a little more (or we could cut a bit of length out of the hose).
Mavic's Crossmax Hydropack 8.5 is an excellent pack, loaded with all the features you need and more. However, with the included reservoir being a significant drawback, we suggest replacing it to have the ultimate hydration pack.