Review – 9Point8 Dropper Post
Dropper posts have quickly become a must-have component for almost every cyclist. Riders and racers in categories ranging from enduro to cross-country have welcomed dropper posts with open arms, and for good reason—they're awesome. We've even seen World Cup cross-country stars bolting on the added weight of droppers to their lean and mean race machines because they know the benefits easily outweigh the drawbacks. Canadian company 9Point8 specializes in everything dropper post-related. We know there are plenty of dropper post options on the market today, but the Fall Line from 9Point8 has a few unique features that make it stand out from the rest.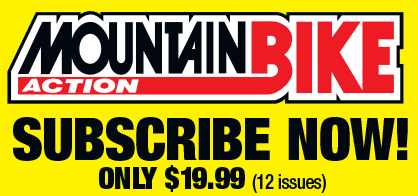 Tech features: The Fall Line is an airdamped dropper with a mechanical locking mechanism that 9Point8 has deemed DropLoc. DropLoc is a spring-activated mechanical brake designed to lock the post anywhere in its travel. The system doesn't have to circulate hydraulic fluids like other droppers, which makes it lighter, more reliable and faster than other droppers. A bonus to this system is that if for whatever reason the Fall Line were to lose air pressure, the post can still be locked into any position; however, it will not return without a little help. The Fall Line offers independent adjustments to the saddle's angle, as well as its fore and aft position. This makes mounting your saddle a breeze, and thanks to a telescopic lock, riders will have no issue lifting or hanging their bike by the saddle. The post features anti-rotation technologies, a tool-free disconnect and an anti-pull system that allows riders to adjust saddle height without affecting cable tension. The Fall Line is available in two different options. The shorter version comes in four lengths—75mm, 100mm, 125mm and 150mm. This version sells for $400. Riders with long legs can opt for a longer-travel post featuring either 175mm or 200mm of travel. This options sells for $450. Various remote options are available, and every post comes with a free TorqueKey. The Fall Line can be purchased in 30.9mm, 31.6mm and 34.9mm seat tube diameters.
Field test results: We mounted the Fall Line to one of our trusty test bikes and found the quick-disconnect feature made the post easy to install. On the other hand, the internal cable routing was a difficult process. Of course that will vary depending on the bike you ride. We opted for an upgraded 1x remote called the Digit, which adds $18. The Digit was made for 9Point8 by Wolf Tooth and has a look and feel similar to Wolf Tooth's ReMote lever. We then used a SRAM Matchmaker mount so we could place the lever on the same mount as the brake. This additional upgrade gave our bike a cleaner look. The Fall Line's remote can be matched with Shimano and Magura brakes as well. Out on the trail, the Fall Line proved to be reliable, but the return speed was a little too fast for our liking. The post does, however, provide a nice, audible sound when it pops up. The upgraded remote made it easy to infinitely adjust the post anywhere throughout its travel. The Fall Line dropper is built tough, offers multiple travel options and has proven reliable. We recommend this post to any rider looking to add a quality dropper or replace a troublesome one.