Review – HED Raptor 27.5 Wheels
HED is an American company based in Roseville, Minnesota. It prides itself on its U.S.-operated manufacturing, which yields what it claims are some of the most reliable and well-rounded cycling products. The company was founded in the mid-'80s by Steve and Anne Hed. After Steve's tragic passing, Anne took over and continues to run the brand out of an all-new facility, which is still located in Minnesota. HED produces impressive components, but that is not the only thing it specializes in. The company also sponsors and participates in several different types of charities. HED is a leader in both innovation and community service, and we simply had to see if its Raptor wheels could hold their own on our test trails.
Tech features: HED designed the Raptor wheelset for riders who demand the most out of their 27.5-inch plus-sized wheels. The Raptors feature a full-carbon, double-walled rim with a 45mm external width and a 40mm internal width. The rims have a hookless bead and can be purchased in either a 28-hole or 32-hole configuration. HED offers four hub options, starting with its house brand Brickhouse Boost hubs for $2100. An upgrade to Industry Nine hubs will run you $2225 and the Onyx hubs are $2280. The fourth option is sending in your own hubs to be built up. This option will cost you $1650, plus the price of your own hubs. All rims are built with Black Pillar PSR1420 spokes and alloy nipples. Our test wheelset with HED Brickhouse hubs tipped the scales at 1665 grams.
Field test results: The Raptors have a very unique design and rim shape, with a raised center that drops off to line up with the sidewall of the tire. We mounted a pair of 2.8-inch-wide Maxxis tires to our rims and set them up tubeless. HED advises against using levers on its carbon rims, so we mounted our tires completely by hand. Once the tires seated on the rim, we were impressed with how seamlessly the tire blended into the rim for a clean and streamlined look. Once on the trail we were impressed with just how light and lively the Raptors felt. The combination of the 40mm internal rim width and rim shape gave our tires plenty of sidewall support and didn't create any unwanted flex or squirming when pushing hard into corners. Pedaling out of the saddle, the rims were stiff and very responsive, but the rear hub didn't have quite as quick an engagement as some of our test riders would have liked. We rode the Raptors over a variety of trails, ranging from groomed singletrack to rockier and more technical bits. Throughout the course of our testing, the Raptors stayed true and didn't give us any issues in terms of durability. While the price is a touch steep, the Raptors delivered consistent performance and are a solid option for riders looking for a plus-size-specific pair of hoops.
Hits
• Light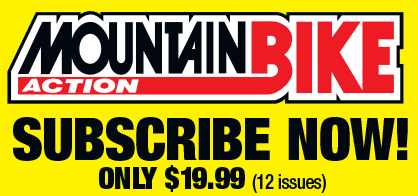 • Stiff
• Fast-rolling
• American-designed and -made
• HED invests profits back into the community
Misses
• Pricey
• Hub engagement could be quicker