Tested – KS LEV CI 175mm Dropperpost
Light and reliable
Kind Shock (KS) has been in the dropper-post game longer than most, and their posts are some of the more reliable options out there. Dropper posts have become almost a necessity for the average trail rider and have gotten longer in travel, giving riders a little more clearance when getting rowdy on the trail. KS has a deep line of products, and the Lev CI is its newest post. It offers a carbon fiber casing, giving weight-weenie trail riders something to get excited about. We put the Lev CI to the test in hopes of shedding a few grams.
Tech info: KS has dramatically expanded its product line over the last few years and now offers stems, handlebars and rigid seatposts. The Lev CI is the lightest post KS offers, and it comes in five different travel options, including a shorter 65-millimeter drop for cross-country riders. Our CI post had 175 millimeters
of travel and an insertion length of 265 millimeters.
The CI post uses unidirectional carbon and the KS Recourse II cable system. Recourse II is a lighter cable option
compared to standard braided-steel cables, saving a claimed 50 grams. A seal collar helps keep travel smooth by preventing dust and other grit from getting inside and hindering performance and durability. Internally, the Lev CI has a hydrauliccartridge that can easily be preplaced by any bike shop. Retail price for this post is $575 with a weight of 428 grams.
On the trail: We installed the Lev CI on our Trek Fuel EX with a 31.6-millimeter seat tube. The overall length of the Lev was short enough that we could get it deep into the frame for our desired saddle height. Installing the cable on the bottom of the post took a little finesse but nothing overly tricky. The Southpaw remote has a barrel adjuster to help keep the cable tension just right.
Once on the trail, we were seriously impressed with just how smooth the Lev CI was. The return speed of the post felt just right, whereas other posts we have tested were too slow or too fast. We didn't have any reliability issues, and the lever throw wasn't overly touchy and actuated the travel quickly.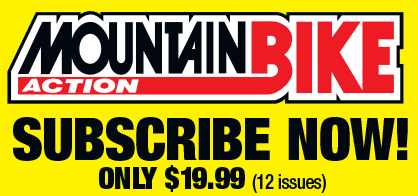 This post might be overkill for the average trail rider in terms of price, but KS offers the same system in a more affordable option in its Lev line. If you're looking for a durable post and hoping to shed some weight off your trailbike, the Lev CI will save you about 200 grams.
HITS
• Reliable
• Smooth action
• Overall length isn't overwhelming
MISSES
• It's pricey