Review – MAXXIS Aspen 29X2.25 EXO/TR Tires
Tires are a very personal part of every rider's bike, and riders have their own opinions about what works well on their local trails. Fortunately, Maxxis has a very broad range of treads for everything from downhill to cross-country racing to suit just about anyone's needs and wants. We have tested a few different XC race tires from Maxxis, and all of them have been capable of going fast. The Aspen is a special tread from Maxxis, proven by the fact that world champion Nino Schurter chooses these for racing. Our test riders got ahold of the Aspen for a longterm review on our local XC trails.
Tech info: The Aspen has a unique tread design that balances reduced rolling resistance and traction. Maxxis uses ramped shoulder knobs that are minimally spaced, along with subtle transition knobs for a little extra grip going in and out of corners. The ramped shoulder knobs are supported by Maxxis' thicker EXO lining for more confidence on rockier trails and a stiffer sidewall. Maxxis uses a higher-volume casing to give the tire a bit of compliance over technical terrain while maintaining its shape. Down the center of the tire are alternating treads—from diamond-shaped knobs to stacked rows of thinner tread. The spacing of the pattern is broad enough to shed mud in wet conditions. The whole tread design on the Aspen sits low and looks somewhat minimalist. Maxxis uses its dual compound to offer grip, durability and speed with a 120-tpi casing. The Aspen is offered in 26-, 27.5-, and 29-inch diameters and in widths ranging from 2.10 to 2.25. Our test tires with the EXO casing weighed just under 650 grams each and are sold for the healthy retail price of $64 per tire.
On the trail: We mounted our test tires to a pair of RideFast Racing Hotwire wheels with an internal rim width of 23 millimeters. The 2.25-millimeter-wide Aspen tested looked a touch narrower than other tires we have ridden in this category but had a true, supported shape once mounted. The Aspen can run up to 60 psi, but unless you're planning to ride strictly on pavement, we wouldn't recommend running this much pressure. Our test riders found pressures between 23 and 27 psi gave them good support and traction. On our first ride we weren't surprised at how quickly the Aspens rolled, effortlessly maintaining their speed on rolling terrain. On steep pitches that required more power out of the saddle, the rear tread hooked up confidently and was very dependable. The sidewalls were stiff and didn't give us any unwanted flex or unpredictable moments. Dropping into our first descent, our test riders were surprised at just how much traction the Aspens provided. Rolling into corners, the shoulder knobs grabbed the dirt and held on until we transitioned out. On high-speed sections of trail, the Aspen was predictable and held a line confidently. The dual compound that Maxxis uses in the Aspen proved to be durable and offered a comfortable combination of reduced rolling resistance and grip. The Aspen is a seriously fast tire that can handle anything from groomed singletrack to rockier, more technical sections of trail. With its competitive price point and versatile tread design, this tire is hard to beat for XC racers and riders.
Hits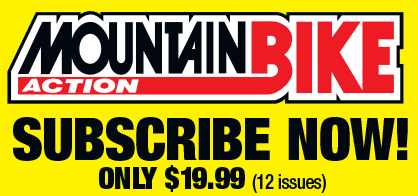 • Fast—really fast
• Predictable in corners
• Adequate amount of sidewall support
• Affordable for a race tire
Misses
• Weight weenies will nitpick over the grams