Review – RACE FACE CINCH Power Meter
Power meters have become a necessity in road racing and cycling for serious riders who want to get the most out of their training. There has been some demand for power meters in the mountain bike market, but companies have struggled to hit the mark when it comes to compatibility and a realistic price point. Race Face has been making some incredibly lightweight cranks and has now branched out into producing a spindle with a built-in power meter. We spent a couple of months riding the Cinch power meter to see if we could put out enough watts to power a small home.
Tech info: Race Face designed the Cinch power meter to be compatible with some of its existing cranks. The Cinch meter uses a small strain gauge located in the spindle that is compatible with just about every bottom bracket shell currently on the market. Race Face offers an app to help track battery life, along with output numbers, and give riders an easy outlet to update the firmware. This app is available on Apple and Android platforms and uses Bluetooth to pair with the meter for updates. On the data side of things, the Cinch meter will give out a rider's watts within a 2-percent range of accuracy. Along with watts, the Cinch meter provides a rider's cadence. The strain gauge built into the spindle added 66 grams compared to the stock spindle that came on our Next SL G4 cranks. Race Face claims this power meter has a battery life up to 400 hours and can be recharged with a standard USB cable. Race Face built in a lightweight rubber cover that threads on to protect the antenna and USB port during rides. Compared to other power meters on the market, the Cinch is compatible with Boost chainstays and has a much broader range of frame compatibility. If you currently own a Cinch-compatible Race Face crank, this power meter will run you $600 and includes an adapter tool to help with the installation process.
 On the trail: Race Face sent us the power meter spindle to adapt to our Next SL G4 cranks that were on our Trek Top Fuel test rig. The installation process involved a few different Allen wrench sizes, including a larger 16mm that isn't super common, but Race Face does include an adapter with the spindle. We installed the new spindle and downloaded the app to check the battery life and firmware, then paired it with our Garmin Edge 520 head unit using the ANT+ technology. We did run into some issues with the app, but Race Face customer service was quick to respond and got it sorted out in a reasonable amount of time. Hitting the trail, the Cinch meter proved to be very sensitive to subtle changes in power and output from our test riders. While some other meters have a delay in actual output, the Cinch was consistent and displayed instant changes in our efforts. The battery life on the Cinch is very impressive and the meter only needed a refresher charge over the course of our testing, far exceeding our expectations. The Cinch was fairly consistent during our testing but did have some "data dead spots" on longer rides when it would stop transmitting the wattage numbers. There are a lot of benefits to the Cinch power meter, especially if you currently own a crankset that is compatible. If you don't, a complete setup from Race Face is still more affordable than some other competitors' systems. If you are serious about your training, the Cinch is a competitive option that will help you reach your goals.
Hits
• Quick response to changes in power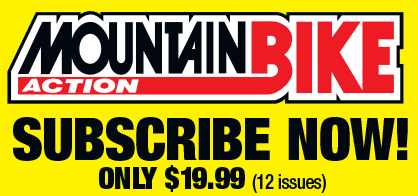 • Minimal weight penalty
• Long battery life
• Works with Boost chainstays
• Compatible with several Race Face cranks
• Easy installation
Misses
• App could offer more features and better interface
• Dead spots in data