RIDE CONCEPTS TALLAC FLAT PEDAL SHOE REVIEW – THE BEST WE'VE TESTED?
Cool kicks
Tech features
Ride Concepts' newest flat-pedal trail shoe features a lightweight, stitch-free, fully welded Cordura upper, while D3O inserts in the insoles are designed to absorb impact and off-the-bike hiking traction. The outsole is made of Ride Concepts' tackiest compound—MaxxGrip. Hex-shaped lugs get smaller and modified with leading-edge cutouts at the heel and toe for off-the-bike hiking traction.The sole and tread extend up across the toe and heel for extra impact and wear protection, while anti-abrasion film extends up the sides of the Cordura upper to protect the fabric.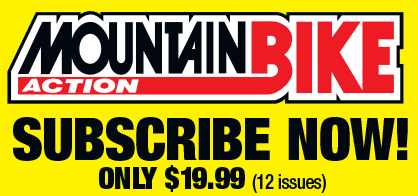 Field test results
The best way we can summarize the fit, feel and performance of the Tallac shoes is that they remind us of what we wished for from our old-school Five Ten Impacts—and we mean that as a serious compliment. Unlike those clunky old Five Tens, the Tallacs feel light and agile. Pedal grip from the MaxxGripp compound outsole is superb on both sharp and less aggressive pedal designs, wet or dry. The sole stiffness is a nice blend of having enough flex to feel the pedals combined with foot support for long, chattery descents and pedaling efficiency.
Toe and heel protection are excellent, too, fending off numerous rock strikes. The heel cup is snug, so if you're one of those riders who likes to slip shoes on and off without tying, you'll struggle for sure. The Cordura upper is somewhat breathable; you won't feel air blowing through your toes, but our feet never felt hot and clammy, either. The upper is extremely comfortable with a snug, pressure-free fit and roomy toe box. If these shoes have a downfall, it's their style. A few who prefer the skate-shoe look didn't like them. But, everybody loved everything about the fit, feel, and performance on the bike, and that's what makes these shoes a real winner.
Weight: 890 grams
Measured durometer: 73A
Price: $160
Contact: www.rideconcepts.com