SAINTS OF SPEED RAD GLOVE REVIEW – A LIGHTWEIGHT OPTION THAT CHECKS ALL THE BOXES
Our favorite donut gloves.
SAINTS OF SPEED RAD GLOVE REVIEW
Tech features:
These simple, lightweight gloves feature a thin Lycra back and single-layer, Clarino-style palm that is lightly perforated. They have a neoprene cuff with a rubber-logo-backed Velcro closure. Silicone grippers are located at the end of every finger, and there are touchscreen panels at the index finger and thumb. What sets these gloves apart from most is the extremely wide range of colors and styles that are offered at the time of this review. The whole collection of 12 versions is available for $187 for true glove aficionados.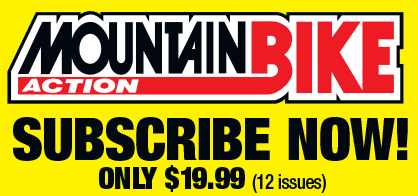 Field test results:
The stretchy back and thin palm give these gloves a next-to-skin fit without bunching. The Velcro cuff not only aids in entry and exit but keeps these gloves snug fitting, adding to the great overall feel. Touchscreen performance is superb. Overall ventilation is good and so is durability, although the lightweight back didn't seem to appreciate brushy conditions, leading to a few snags and pilling. Test riders loved the wide range of graphics, with the Glazers donut version voted as a favorite, followed closely by the Patriot. Ranging in price from $30 to $35, these gloves deliver a solid value, too.
HITS:
• Great fit
• Excellent control feel
• Easy entry/exit
• Touchscreen-friendly
MISSES:
• Backs don't like brush
STAR RATING: ★★★★½
Price: $30-35
Contact: www.saintsofspeed.com