Throwback Thursday: 2012 Shimano Pedal Shootout
Shimano Pedal Shootout

Axle path: At a quick glance, the three Shimano pedals look the same. Comparing the spindles is the easy way to ID them. All three use chromoly spindles and fit all mountain bike cranks.
It is tough not being a Shimano mountain bike pedal. SPD (Shimano Pedaling Dynamics) pedals have been the benchmark for mountain bike pedals since they were first introduced. There are lighter pedals, larger platform pedals, more adjustable pedals and less expensive pedals, but all these competitors chose to go after one of Shimano's strengths. We have yet to test a pedal that went after all of Shimano's pedal strengths and bested them across the board.
So, we could wait for a yet-to-be-released pedal to come along to challenge Shimano's dominance, or we could try something a little different right now. We decided to com- pare Shimano's three most popular pedals side by side and let them fight it out for trail supremacy. We admit it is a weird shootout because of the price range, and we weren't sure we could come to a clear result, but there was only one way to find out. We took a 2012 XTR Trail (PD-M985 in Shimano speak), an XT Trail (PD-M785), and the PD- M530 (this one doesn't get a catchy name) and compared them over a number of months, on a number of bikes and in a number of riding locations.
Tech features:
We used the "Trail" versions of the XTR and XT pedals. The Trail version has a body that wraps the pedal's platform and cage. The cross-country-racer XTR and XT versions do not use this body. The XTR pedals are made in Japan, while the XT and M530 are made in Shimano's factory in Malaysia. The XTR pedal gets upgrad- ed to stainless steel bearings and uses an aluminum sleeve for added rigidity and reduced weight. The M530 is the only one of the bunch to use a resin sleeve.
One final and impressive note is that none of these pedals come with a rider weight limit. Shimano hit their pedal weight goals without sacrificing strength.
Shootout results:
The oldest myth about Shimano pedals is that they are all the same, and the only difference is the use of lighter and more expensive materials to achieve the weight goals of the XTR and XT pedals. This shootout blows that singletrack legend out of the woods. These pedals are different enough in design that it does not take a trained eye to see it. The XTR is not a lighter version of the M530. These are all unique pedals that share only the cage and Shimano name.

Take the stage: The "Trail" designation for the XT and XTR pedals means the pedal gets an outer body that makes it easier for the rider to get a few rotations in before clipping into the pedals.

Where it gets harder to notice the difference is in their operation. The beauty of any Shimano pedal is the consistency of clicking in and releasing. All three pedals emit an audible click when the cleat is engaged and another when released. All three pedals have easy-to-dial (with an Allen wrench) retention adjustment. You do not need to switch cleats, and the range goes from a super-easy release to just short of a vise grip. Speaking of cleats, Shimano offers a multi-release-point cleat (the SM-SH56) for riders new to or intimidated by clipless pedals. Finally, the addition of a body on the XTR and XT pedals doesn't make it any easier to clip into the pedals, but it makes it a lot easier when you are not clicked in. There is more surface area for your foot to get a few rotations of the crank in before clipping in. This is a big plus when trying to get started on a hill or while flat tracking through a corner.
A trail rider is not going to notice a difference in stiffness between any of the pedals. Our resident cross-country racer claimed he felt a stiffness difference, but we think he was just showing off. He ranked them in order of stiffness: the XTR and XT tied, and the M530 came in a close second. No big surprise there, but for riders with a normal power-to-weight ratio, it will be difficult to notice the difference.
The XTR pedal wins the mud-clearance contest because it has the largest area of the three pedals where crud can be pushed out. The XT is a close second, and the M530 comes in last.

Narrow matters: All pedals were ridden close to the same amount of hours. The scratching from the result of trail contact is proof that small changes in the pedal's thickness make a big difference. Narrow equals less contact.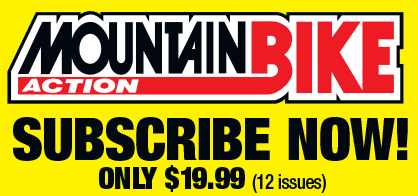 Where it is not hard to notice a difference is in pedal thickness. The lower profile of the XTR pedal, even though it is a tiny difference, clears more rocks than the XT or M530. Over time that number of near misses adds up and the pedal will show less wear. After our test period, the XTR showed the least amount of scratches and scrapes, although the XT and M530 fared almost as well.
We used all the pedals with Sidi, Gaerne, Bontrager and Specialized shoes and did not have any issues with pedal/shoe integration. And yes, we even used Shimano shoes and can't say they had an insider's advantage. All the shoes designed to the SPD standard worked well with these pedals.
This shootout result was as difficult and controversial as we figured it would be. What throws a monkey wrench in the process is pricing. A rider could buy four sets of M530 pedals for the price of an XTR set and almost two sets of XT pedals for the same amount of money. That is a giant price range. Typically, we have a rule that we don't compare products that have a price spread of over 10 percent. See what happens when you break the rules?

XTR Trail: To shave weight on a product without imposing rider limits or hurting the product's longevity is expensive. The Shimano XTR Trail is a great example of light weight and strength.
OK, we won't cop out. The best pedal in the bunch is the XTR Trail. It is a flawless component that would add value to any mountain bike and will increase ride satisfaction. It reduces unsprung weight in a critical area. It is a component that has the durability to make the jump to your next bike when the current one wears out. An XTR pedal is going to stay in your family for a long time.

XT Trail: If a rider claims he can feel a stiffness difference between the XTR Trail and XT Trail, we have to consider a placebo effect is taking place. The XT Trail is the first to get the XTR trickle-down technology.
The XT Trail performs so close to the XTR Trail that it might make sense to save the extra $120 and not worry about the country of origin or the 1-ounce weight savings. As mentioned before, the XT had more scrapes after a few months of use, but they were just cosmetic. It would take years of rock-scraping to wear these guys out.

PD-M530: We call these pedals the old faithfuls because they perform well, can be abused for years and cost less than many tires. This is a great pedal for riders making the transition to clipless.
The M530 is the heaviest and least sexy of the trio, but Shimano didn't cheap out on the performance. A rider can spend $65 and get very close to the same pedaling performance of the XTR and XT pedals. We strongly recommend this pedal for the rider upgrading from platform pedals.
You can look at our results and see that you get what you pay for. It's true that the cost of reducing a component's weight goes up as the component gets lighter. While the wrecking crew would all try to save up to afford an XTR or an XT pedal, not one of us would be disappointed to spend the rest of the year on an M530 pedal. These three pedals are the targets that all pedal makers have to shoot for.
---
THERE ARE SO MANY WAYS TO GET MOUNTAIN BIKE ACTION