SOC18 – Syncros Silverton SL One Piece Carbon Wheels
It's the first day of the 2018 Sea Otter Classic and Syncros has kicked it off with the launch of their new Silverton SL wheels. The Silverton SL's are a one-piece carbon design coming in at 1,250 grams (29er).
Syncros uses a hookless rim bead with an internal width of 26mm, external width of 31mm, and 35mm deep. The wheels are designed with carbon fiber spokes that are bonded to the rim and don't use nipples.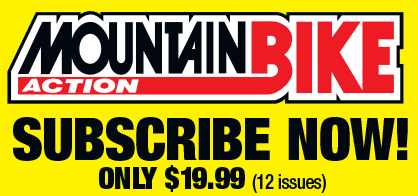 The hubs are also carbon fiber and use DT Swiss 190 ceramic internals and are designed to use only center lock rotors. Syncros uses 34 different mold pieces for the layup process to bring together the one piece wheel.
During the presentation, Syncros stressed that they wanted to build a wheel that is strong and stiff. The carbon fiber spokes are 35% stiffer than a traditional steel spoke and run across the hub for a stiffer construction.
Retail price on the Silveton SL's are $3,500 (for the pair) and they will be spec'd on the Spark and Scale SL bikes for 2019, along with being available for aftermarket purchase.