SPINERGY MXX 30 WHEEL REVIEW – NOT YOUR EVERYDAY SPOKES
Different spokes deliver a unique ride quality
Readers with memories of bike culture from the '90s will know the Spinergy name well. Nearly 30 years since the release of its infamous flat carbon-spoke Rev-X wheels, Spinergy is still producing unique wheel designs. Today, they use their uniquely patented PBO spokes, which set Spinergy wheels apart from other brands on the market. Their latest efforts on the mountain bike side have been focused on trail and enduro riders with their carbon MXX 30 wheelsets. In addition to this option, the Spinergy team has also developed a more robust alternative, the MXX-e 30, which is intended for electric mountain bikes. To see what each has to offer, our wrecking crew put them to the test.
Tech features
The MXX and MXX-e share similarities in their construction and design. Both use Spinergy's PBO spokes, which contain over 30,000 strands of polyphenylene benzobisoxazole fiber. It essentially looks like tightly wound hair if you were to open the casing around the PBO spokes. These fibrous spokes are said to deliver three times the strength of stainless steel but at just half the weight. Although proprietary to Spinergy's hubs, they can easily be replaced, and there is no difference in procedure from a traditional bicycle's wheel build.
The carbon rims used for these two options are the same and feature a foam core to help with vibration damping. They have a 30mm internal width to accommodate larger tires, a 26mm-tall rim profile, and are available in 29-inch and 27.5-inch sizes and as a mixed set. While they utilize the same carbon rim, the spokes and hubs are a different story. The MXX 30 comes standard with Spinergy's latest hub called the "44" hub. To address the added torque and torsional forces that an e-bike creates, the MXX-e 30 has electric-specific 44 hubs that have a 35-percent increase in the shell size. Inside the hubs, Spinergy has upgraded to a diameter of 44mm for the ratchet rings that offer 108 points of engagement. Other iterations of Spinergy's hubs are no longer available, and they've been sticking to the new 44 hubs for their wheel builds. Sorry to the six-bolt fans, but they are only producing these hubs with Centerlock rotor compatibility. Also worth noting, Spinergy now offers a titanium freehub upgrade for $150 that's stronger and slightly lighter than the standard alloy shell. This titanium version has four pawls instead of three for added hub engagement. These freehubs are available in versions compatible with Shimano Micro Spline, HG and SRAM XDR cassettes.
The 44 hub also features a slip-fit system to easily swap out end caps. They can be changed out to 15mm, 12mm or QR axles. Front hubs are offered in 110mm Boost or older 100mm widths. Note that Boost and non-Boost front-hub shells are different, so you cannot switch between the two. The MXX rear hub can be configured with 12mm thru-axles in 135mm, 142mm, and 148mm widths, as well as older 135mm-wide, 10mm thru-axle and quick-release types. MXX-e rear-hub options are limited to 148mm Boost and 157mm Super Boost Plus.
How the rim is attached to the hub is the secret sauce. The MXX's have 28 PBO spokes laced in a radial/2-cross pattern hub, while the MXX-e features 24 PBO spokes in a 2-cross configuration. Even though there are fewer spokes in the MXX-e version, they are 33-percent thicker than the standard spokes used on the MXX wheels. Each rim is tubeless-ready, and the wheels come standard with black or white spoke colors. For no extra charge, Spinergy offers optional color choices in red, green, orange, yellow, blue, purple and pink. To keep things simple for the customer, all these options can be selected with the wheel configurator found on Spinergy's website.
It's also worth noting that Spinergy wheel products are under warranty for one year from the date of purchase against manufacturing defects in materials or workmanship for the original owner. There is no coverage for normal wear and tear, and there is no "fault replacement program" in place.
Field test results
The installation process is pretty straightforward. With preinstalled tubeless rim tape, all we needed to do was put in valves, slip over our tires, add sealant and air them up. Some might see this system as overcomplicated with proprietary spokes and hubs, but as we mentioned, it's no different from building a traditional wheel.
We tested these wheels on all sorts of bikes, from hardtails to full-suspension electric, and from the first ride, there was no denying that something is going on with the MXX and MXX-e wheelsets that sets them apart from other carbon wheelsets. We threw a lot at them right out the gate, and the main factor was how compliant the wheels were in rough terrain. Most of the weight is in the hubs, which means there's not as much rotating mass at the rims to affect the power required to get up to speed. Compared directly to the high-end carbon and aluminum wheels we had on hand, the PBO spokes helped smooth out the chatter and bumps better. They provided more traction and helped us stay planted in situations where a more rigid wheel system might have put us on the wrong line. The bit of extra compliance from the PBO spokes seems to help the MXX and MXX-e maintain a more predictable path.
Both versions of these wheels have their place. The MXX 30 hits the mark for an enduro or trail rider looking to shave some weight and add performance compared to an alloy wheelset. Durability was excellent on these wheelsets, but we did have an issue on another test bike with Spinergy wheels when a derailleur got bent into the spokes and ripped the casing of a spoke, exposing its fibrous core. We made it back home on the wheelset, as it was still completely true. We could have gone to a shop for a replacement or used the included tool/extra spoke and done it ourselves at home. But, instead, we contacted Spinergy and had the wheel sent to them. In less than a week, we had the wheels back and ready to hit some singletrack.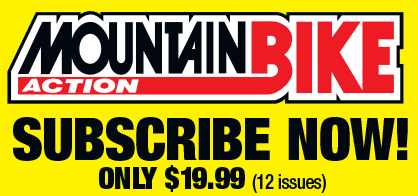 Some weight weenies may be deterred by the carbon wheelsets coming in at 1690 grams for a 29-inch set, but these wheels should still be on your list of options, seeing that Spinergy's added performance comes with a fair price tag of $1499. Although the MXX-e wheels proved their worth and strength for riding an electric mountain bike, they could just as easily be used on an enduro or downhill machine where a more robust wheelset would be beneficial. The MXX-e does have some extra heft (1995 grams for the set), but most of this weight is at the hub and is not noticeable when putting down power to build up momentum.
The Spinergy MXX 30 and MMX-e 30 add a different flavor to your trail experience. They add a bit of performance in traction, stability and compliance. Don't let the grams or this unique spoke/hub system make you shy away. These wheels are meant for the long haul no matter your riding intentions, and they are versatile enough for use on old or modern mountain bikes.
HITS
• Noticeable trail vibration damping
• Lightweight yet hardy
• Priced fairly for their added performance
• Can be used in a variety of riding disciplines
MISSES
• Unique system might deter some riders
• Only offered with Centerlock hubs
• Weight can be a factor for some needs
STAR RATING: ★★★★
Price: $1699, MXX-e 30; $1499, MXX 30
Weight: 1,995 grams, 29-inch (f)/27.5-inch (r) MXX-e 30; 1,690 grams, 29-inch (f/r) MXX 30
Contact: www.spinergy.com