SPRING APPAREL REVIEW: GIRO'S VERSATILE HEAD TO TOE KIT
Gear that is ready for you and the trails ahead
GIRO ROUST JERSEY, HAVOC SHORT, DND GLOVE, AND COMP RACER SOCKS
Tech features:
Starting at the feet we find the Comp Racer High Rise socks. These socks have a modern 6-inch cuff design with premium fibers intended to wick moisture away, keeping your feet dry and comfortable. Moving up, the Havoc H20 shorts are crafted for wet and soggy conditions. The shorts are waterproof and seam-sealed against the elements. There are Velcro adjustment straps for the waist right above the knee to provide the best fit.
For the top, we've been utilizing the Roust jersey with this clothing combo. This is a very simple jersey that comes in a huge selection of colors, has a relaxed fit, and is made from 100-percent recycled polyester with mesh ventilation side panels for airflow when pedaling on warmer rides. Adding grip to the handlebars and tying in with the rest of our color combo are the DND gloves. These feature a Super Fit engineered AX suede palm to eliminate excess material and bunching. The DNDs also use four-way stretch fabric on the upper to boost comfort and silicone fingertip touchscreen technology for use with mobile devices. 
Field test results:
For waterproof shorts, the Havocs do breathe well, as we had multiple riders report on warmer rides. There are a ton of pockets and smart locations to store items so they do not jump around or interfere with comfort while riding. We liked the adjustments at the end of the shorts so we could cinch them down above our knee pads for added security. They are a bit pricey, but the investment in the Havoc shorts is worthwhile, as they are great for multiple conditions.
We were a little disappointed with the socks not lasting quite as long as we hoped before they got a bit stretched out. Still, for a great price they did the job in warmer weather and were superb with airflow. They are not our first choice when it gets below 50 degrees. Same with the jersey. The Roust is better for summer-day airflow, but we often ran this jersey under a waterproof jacket if the weather called for it. It was simple, functional, and fit all of our test riders well. The DND gloves were stellar for trail riding and are thicker than a fully vented cross-country glove, providing a bit more protection and warmth. Some of the silicone grippers on the gloves did begin to peel after our extensive test time, but at such a great value, you can't go wrong considering how long they will last before this occurs.
Hits
• Lightweight yet warm enough as a layer under a jacket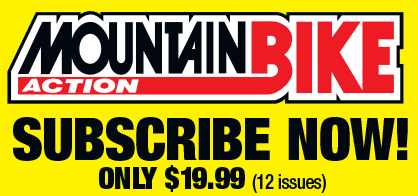 • Great value with a large range of colors and designs
• Waterproof shorts are breathable for sunny days yet tough for wet/muddy dirt conditions
Misses
• Socks stretched quicker than anticipated
Star Rating
4.5 out of 5
Price: Socks, $15; SS jersey, $70; shorts, $160; gloves, $25
Contact: www.giro.com