SPRING APPAREL REVIEW: TROY LEE DESIGNS DRIFT
Gear that is ready for you and the trails ahead
TROY LEE DESIGNS DRIFT
Tech features:
Troy Lee Designs' Drift gear is the lightest, most trail-focused collection in its line. The jersey is offered in long or short sleeves and primarily made of lightweight, stretchy knit fabric for breathability and comfort. The upper chest, shoulders and arms are made of a more durable nylon material for brush and abrasion resistance while also offering a touch of wind resistance as well. The Drift shorts are made from poly-stretch fabric and feature welded seams, a zippered fly, a snap closure and lightweight elastic waist adjusters that are secured with Velcro and silicone grip on the inside of the waistband to help keep the shorts in place. These minimalist shorts have functional storage with a full-size, behind-the-leg pocket and a smaller pocket at the back of the waist. A liner short is not included but is available separately. The shorts and jersey are available in carbon or light marine colors.
Field test results
This kit is so lightweight that you barely feel like you are wearing anything while riding. With lightweight material and a slim fit, nothing bunches pulls, or flaps in the wind. The jersey's material is ultra-quick drying as well. Since we tested these pieces in brushy SoCal, we especially appreciate the abrasion and snag resistance on the upper arms and shoulders. We preferred the extra sun and brush protection of the long-sleeve over the short-sleeve version on all but the hottest days when a vented mesh-type jersey would be cooler.
Lightweight, breathable and stretchy material makes the shorts a perfect complement to the top. The inseam is long enough to be worn with or without knee pads, and the shorts have a slim fit. The waist adjustment system is easy to dial in and effectively keeps the shorts from creeping down. Our favorite feature of these shorts is the pocket placement. The large main pocket is located on the back of the lower leg and can hold a large phone. The pocket's location helps protect items from most impacts. Another small pocket is located at the back of the waistband, and it's perfect for small items like keys or a small multi-tool. We also appreciate the lack of front hand pockets that just add material and bulk with a feature you'll never use while riding. These shorts have everything you need on the bike and nothing you don't.
Hits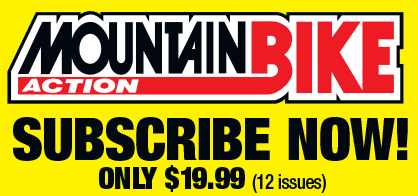 • Great fit
• Breathable, lightweight materials
• Perfect pocket placement
Misses
• Limited color options
Star Rating
5 out of 5
Price: Shorts, $109; LS jersey, 
$85; SS jersey: $75
Contact: www.troyleedesigns.com