STOLEN BIKE ALERT: Erik Nohlin ENTIRE BIKE COLLECTION
MY ENTIRE BIKE COLLECTION – FIVE YEARS WORK WAS STOLEN FROM MY BERNAL HEIGTHS GARAGE BETWEEN 10.30 AND 11 PM MONDAY 02 / 13 / 2018. THESE ARE ALL CUSTOM PAINTED ONE OF A KIND BICYCLES THAT ARE NOT REPLACEABLE. THEY STAND OUT ENOUGH TO BE EASY RECOGNIZEABLE.
PLEASE KEEP YOUR EYES OPEN – LET'S GET THEM BACK!
Erik Nohlin +1 415 696 1434 or [email protected] Or the SF Police [email protected] for any info. Bikes are registered with Bikeindex.

REWARD PROMISED!!!!
1. Specialized Allez Track / Red Hook Milano
Size 56. One of four bikes custom made for Red Hook Milano 2016. Custom paint by Erik Nohlin (me) Raw Aluminum frame with black wordmarks. Matching custom carbon painted bars, seat post and fork with a black and white pill pattern. Roval CLX 60 custom finished carbon wheels. Rear wheel looks like wood and front like marble. Miche silver hubs and Dura-Ace silver cranks. Saddle has a red ball mounted to it #fintotech More images on Instagram / Internet under #atributetoettore
2. Specialized Allez 74 / 40th Anniversary Edition
Size 56. One of a kind. Reynolds steel frame and fork. Designed by Mark Di Nucci. Custom paint by Erik Nohlin (me), Orion silver to black with a silver flake. Silver Campagnolo Athena group set. Roval custom drilled tubulars 32 holes with FMB cotton tubular tires. Erik Nohlin signature is painted on top tube and downtube under the clear coat and the Mark DiNucci signature on the drive side chain stay. More images on Instagram / Internet under #74allezproject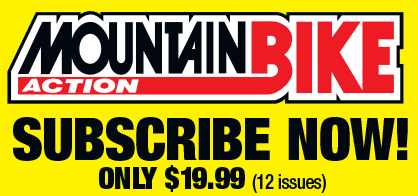 3. Specialized AWOL Transcontinental.
Size 54. One of a kind. Painted in real rust, easily recognizable. Chromed chain stay. Sawtooth tan wall 42c tires and full Sram Rival groupset. More images on Instagram / Internet under #rustawol
4. Specialized Turbo e-bike.
Size 54. Painted matte black. One of two bikes in the world with an aero seat post and split seat stays for belt drive + eccentric BB. It doesn't look like a stock Specialized Turbo. Hub motor says "Hardcore" in Silver Sharpie. Has a front Soma cargo rack.
5. Specialized S-Works Diverge.
Size 56. Brand new, one week old. Painted by me in a Chartreuse green with chameleon (color changing) wordmarks. "Erik Nohlin" is handwritten on top tube and "Paint by Erik Nohlin" is handwritten under the clear coat on the seat tube. Saddle, bartape and gas tank are chameleon and reflective. Full SRAM Force 1x
Specialized Sequoia Expert
Size 56. Brand new, ridden once. Stock build on a 2018 paint sample. Paint is charcoal to black vertical fade with a reflective clear coat and a structured surface. 650b wheels and 47mm wide Sawtooth tires. Full SRAM Force 1x.
---
THERE ARE SO MANY WAYS TO GET MOUNTAIN BIKE ACTION
Mountain Bike Action is a monthly magazine devoted to all things mountain biking (yes, that's 12 times a year because we never take a month off of mountain biking). It has been around since 1986 and we're still having fun. Start a subscription by clicking here or calling (800) 767-0345.