Take a Kid Mountain Biking Day!
Take a Kid Mountain Biking Day!
What do Aurora, Sophia, Marshall, and Miles have in common?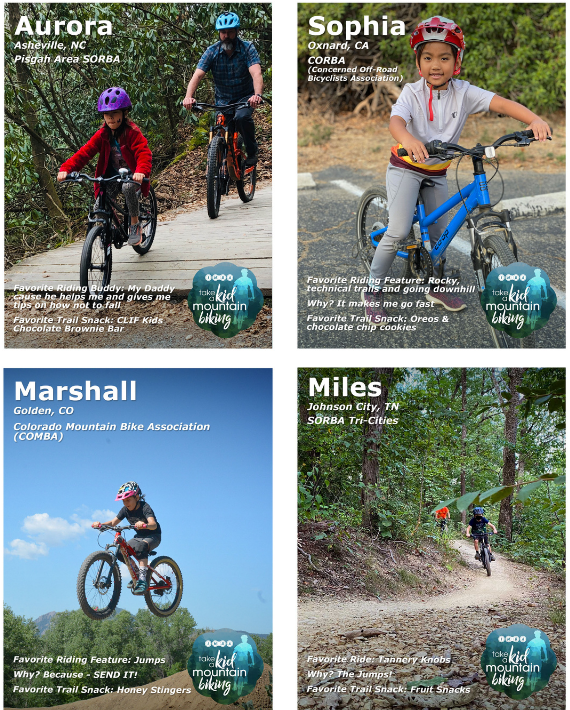 They will all be hitting the trails this Saturday, October 3rd, for Take a Kid Mountain Biking Day!
While we're missing the big events our IMBA Local Partners typically hold for #TKMBD, we hope you can get out with your family or neighbors. Pack the best snacks, stop for ice cream, make it a scavenger hunt…just make sure you ride with the next generation. Start 'em young today to build the trail stewards of tomorrow!
The rider cards above are available as templates for anyone to download. Create one for your favorite young mountain biker and show off their skills with the hashtag #TKMBD. We're looking forward to seeing so many kids on the trails this Saturday.
---
Mountain Bike Action is a monthly magazine devoted to all things mountain biking (yes, that's 12 times a year because we never take a month off of mountain biking). It has been around since 1986 and we're still having fun.
Call us at (800) 767-0345