Tasco MTB Goes Exotic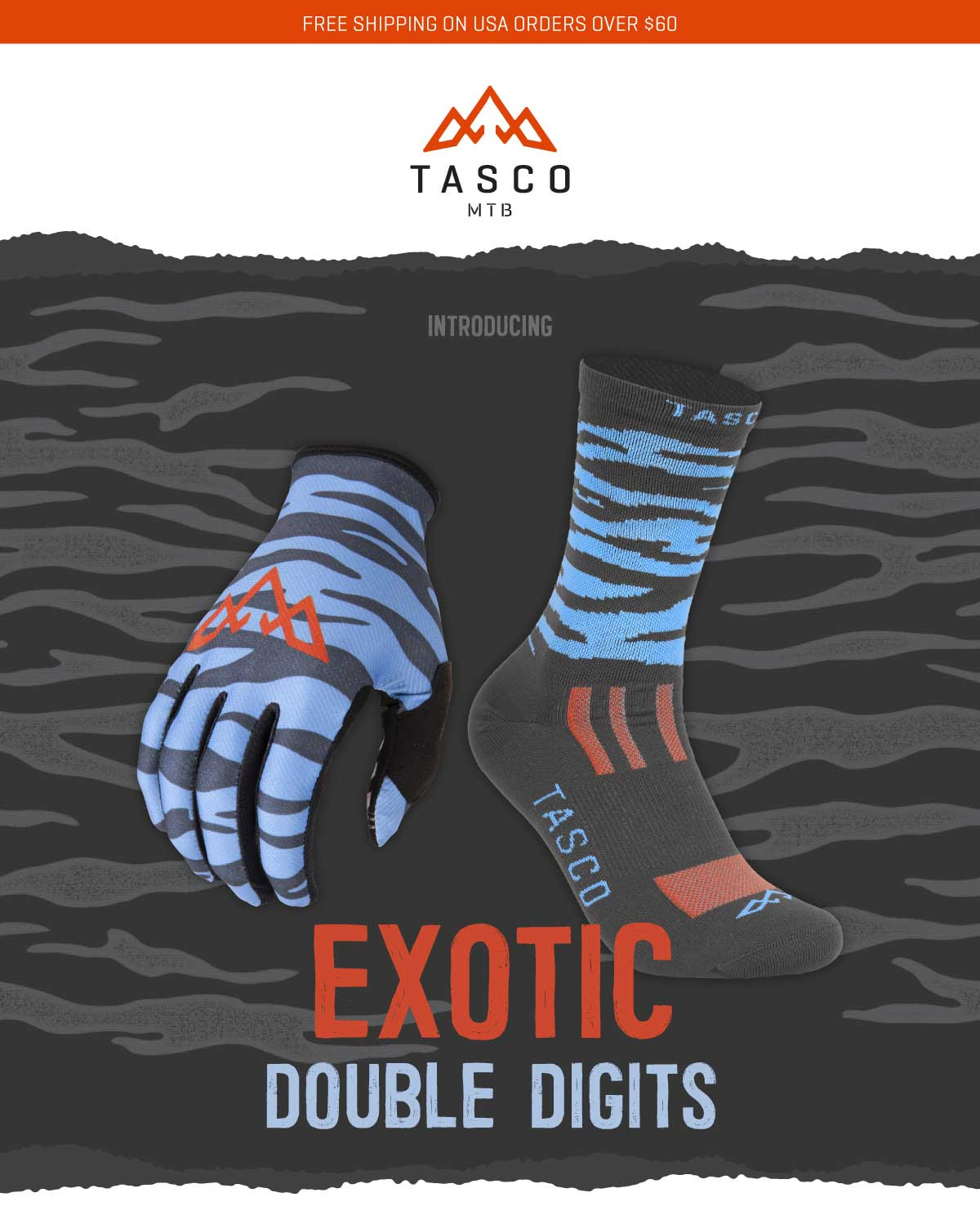 By Tasco MTB
The month of December is something we tend to take seriously when it comes to releasing new gear.  To start things off, we've got some new drops on tap that are sure to satisfy!
The small batch lockup for the month is the Exotic gloves and socks.  New Tee's, Hoodies, and Hats are on the site now as well, perfect get-one gift-one items.
---
Mountain Bike Action is a monthly magazine devoted to all things mountain biking (yes, that's 12 times a year because we never take a month off of mountain biking). It has been around since 1986 and we're still having fun.
Call us at (800) 767-0345