Inside the Pro's Bikes – Ned Overend
My dad was a Marine fighter pilot in World War II," recalls Ned Overend. "In 1941 he flew with the Flying Tigers stationed in Rangoon, China. He was shot down and crash landed, the plane flipped upside down, and he was trapped in the cockpit until his fellow pilots found the wreckage and dug him out."
After the war, things became only slightly less hectic for Ned's dad. "I was the fourth of six kids," Ned says. "My dad worked as a diplomat with the State Department, so, growing up, the whole family traveled internationally. My mom was a housewife dealing with six kids and traveling all the time."
"I was born in 1955 when we lived in Taiwan. We also lived in Iran and Ethiopia," Ned says. He remembers riding a cruiser-style bike in Addis-Ababa, Ethiopia, when he was around 8 or 9 years old, frequently getting flat tires there on the dry, dusty roads.
His family would live overseas for two to three years before coming back to the United States again. They lived in Bethesda, Maryland, for a while, then moved to the San Francisco Bay Area when Ned was a freshman in high school.
Ned went to college at San Diego State University, majoring in sports science and geology. Away from college, he went to a motorcycle-mechanic school and learned to work on motorcycles, bicycles and cars. Ned had run cross-country and track in high school, then returned to racing in his early 20s. "I started in triathlons from '78 to '82, did a few Ironmans in Hawaii, but had better success at mountainous triathlons in Colorado, like the Estes Park Triathlon. Then I raced road bikes starting in '82 and won several races in Colorado. I rode for the Raleigh team at the Coors Classic in 1983 with Andy Hampsten, Thurlow Rogers and Steve Tilford! I was on the U.S. amateur team at the Road World Championships in 1987."
Ned first got into mountain biking while he was still racing on the road. "It was 1982 or '83. I was working at Mountain Bike Specialists in Durango, a Schwinn dealer, and a bike called the Schwinn Sidewinder was available," Ned tells us. "It was a heavy, primitive bike with weak side-pull brakes, but it had fat tires and was a blast to ride. I was hooked. I knew it was a sport I was going to explore."
"I did a few local races in Durango in '84," Ned says, "and then went to California and won the Pacific Suntour series that same year."
In 1986 and '87, Ned won the NORBA National Mountain Bike Championship title. He was sponsored by Schwinn at the time, but that didn't last much longer. "In 1987," Ned says, "Schwinn hired a new team manager who had come from road racing, and he thought mountain bike racing was a fad and was overrated. At the same time, Mike Sinyard believed strongly in the future of mountain bikes, and he wanted me to ride for Specialized, so it was an easy decision." Ned has been with Specialized ever since.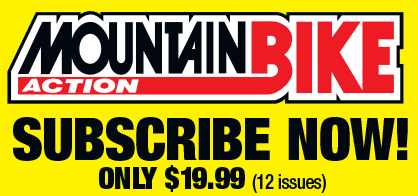 Overend was one of the biggest names in mountain bike racing from the late 1980s through much of the 1990s. He won six national titles in the men's cross-country class from 1986 to 1992, and he also won the first UCI Mountain Bike World Championships, held in 1990, in Durango, Colorado. He also won four World Cup races in the early '90s, including two victories in Europe in 1994.
Ned retired from full-time professional racing in 1996, taking on other duties at Specialized, but continuing to race in the pro ranks on the side. It was an arrangement that Ned says he liked even better than racing full-time for a living. He didn't have to worry about his results anymore. His paychecks weren't linked to his race finishes. He could still race in the pro class if he wanted, but he no longer had to worry about the outcome. Racing became fun again and less like a job.
Ned's official job title as "brand ambassador" for Specialized now involves a mix of public relations work, product development, team development, travel, competition and whatever else is needed by the company. These days, Ned tells us he spends about four hours a day every morning answering e-mails. After that, he normally goes for a ride in the early afternoon. He estimates that he rides about 10 to 13 hours a week, splitting his time between road, cyclocross, mountain and fat bikes. He assists in the development of all of them. He's also involved in the development of Specialized tires and other products as well.
Though Ned doesn't race to earn a living anymore, he has yet to quit racing in the pro ranks. He'll turn 60 this August, but he still races in the pro ranks, on the road, in cyclocross, on mountain bikes and on fat bikes. Despite his unusual age for a professional cyclist, he says he still wins a couple of pro races a year.
When Ned won USA Cycling's Fat Bike National Championships this year, it was no fluke. He won a similar race the year before. He's still faster than most of the pro racers in the country. His resting heart rate is around 38 beats a minute, he tells us, which is a good indication of how fit he is. He also knows how to race. Strategy comes into play in pro racing more than most riders realize, and Ned has over 30 years of experience to draw from.
At the age of 59, Ned has proved that he is still able to win a national championship, even in the pro ranks.
Check Out
__________________________________
THERE ARE SO MANY WAYS TO GET MOUNTAIN BIKE ACTION:

Mountain Bike Action is a monthly magazine devoted to all things mountain biking (yes, that's 12 times a year because we never take a month off of mountain biking). It has been around since 1986 and we're still having fun. Start a subscription by clicking here or calling (800) 767-0345. Available from the Apple Newsstand for reading on your iPad, iPhone or iPod Touch.
Contact us via email at [email protected]
____________________________________