First Impression: KHS Fat Bike vs. KHS Trailbike
KHS 4 Season 3000 vs. KHS SixFifty 2500
To go fat or keep it slim?  We put the KHS fat bike up against its trailbike cousin.  Both bikes come in right around the $2000 price point and offer different riding characteristics.  The question we are out to answer is, which one is right for you?  To do this, we jammed out to the trails to send these bikes through the wringer.  We will compare how these two bikes feel, climb, descend and corner.  Some of our initial feedback will surprise you.  Keep your eyes peeled for the complete write-up in the coming pages of Mountain Bike Action Magazine.  In the meantime, here is a teaser of the fat bike vs. trailbike shootout..
---
The KHS SixFifty 2500 – Trailbike
The KHS SixFifty 2500 features 27.5-inch wheels and 120-millimeters of front and rear suspension to keep the bike tracking on the trails.  The bike is intended to be a solid do-all bike that can hang on both climbs and descents.  The components won't blow you away, but they get the job done.  The frame itself is a great platform to build off of and grow with you as your riding ability progresses.
Our initial on-the-trail feedback has been solid.  The SixFifty, with its 120-millimeters of rear travel, has a firm pedaling platform and also soaks up bumps and hits well.  Having a 3-ring chainring up front was interesting as well since we have become use to 1x drive trains.  However, it gave the bike a wide range for high-speed runs as well as tractor climbs.
The RST 650b Air front fork may not win any awards, but it has done a decent job of soaking up the bumps so far.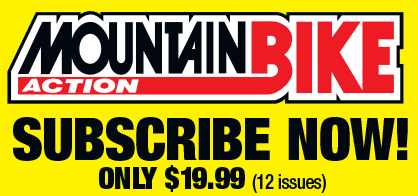 ---
The KHS 4 Season 3000 Fat Bike
The KHS 4 Season 3000 is the top-dawg fat bike in the KHS line up.  The frame is constructed from 6061 Aluminum and the fork is made from chromoly.  4-inch tires are the only means of suspension on this bike.
We are impressed so far with the rear derailleur choice on the 4 Season.  The SRAM X9 Type 2 derailleur does a great job in reducing the amount of noise coming from the drivetrain and keeps things shifting smoothly.
Those are monster truck tires alright.