The Garmin Outage Is A Bigger Deal Than Many Realize
The Garmin Outage Is A Bigger Deal Than Many Realize
Is your cycling computer too connected?
We share this recent article by Troy Templin from our sibling magazine, Road Bike Action. Within the past few days, Garmin has since claimed to have the major issues fixed; however, they have stated that there is some limitation while all data is processed.
For some time now the possibility of instances like this Garmin failure have worried me. So many of today's cycling products are more reliant on the ability to connect that when the company's system fails, your system fails too. These are the things I think of when purchasing new tech because they're out of my control.
Have you ever had an app on your phone that wouldn't load or is no longer compatible? Sure, things evolve and the people behind the app need to evolve too but it's not always possible. As I bring this back to the cycling world a few platforms worry me. Sure, Garmin is dealing with their outage at the moment but you can still manually modify your data fields, pair sensors, manually connect via USB to the device to extract/upload ride files and for the most part continue using your device.
Platforms like my Wahoo Roam are ones that would be truly compromised by an outage or incompatibility issues. The device would function fine and can manually connect to recover ride files but there would be some serious limitations beyond that. Since the Wahoo platform relies on the Wahoo Elemnt app to modify pages and data fields as well as pretty much the rest of the ecosystem, an outage would cripple the experience.
Update: I want to be clear here and say that while Wahoo is a perfect example of "what could happen", their system remains 100% functional. Wahoo has become a leader in connectivity, rather than the disrupter in the market it was years ago, thanks to this app-based system. I am a Wahoo user for the most part and this will not change. The simplicity of their device once set up is refreshing, but if you're like me and switch data fields around often then you are bound by connecting the app and having your phone available to do so.
App stability has many variables but  in the past few months, I've had a few occasions where my Elemnt app wasn't functioning correctly and I couldn't make the changes I wanted. Sure, my ride still recorded and eventually the app started working again but in the moment I felt frustrated. My app was up-to-date, as well as my Wahoo, but something just wasn't working. This led to a ride experience that was compromised, not just inconvenient. So while a huge population of cyclists is currently affected by the Garmin outage, for the most part, their devices are still working. Some of the app-based features and auto-uploads are down but the devices maintain essentially 90% of their functionality.
CYCLING HEAD UNIT GUIDE
The next time you are shopping for a new device remember the balance between manual and app-based controls can be important. Devices from Bryton, Garmin, Lezyne, and Stages all maintain a level of on device based modifications. This means that while it might not be the easiest or most efficient way to change and update data fields or input information, it can be done on the device.
Pioneer is also a computer that has this ability, but at the moment their status in the cycling industry seems to be in limbo. For this reason, I would be reluctant to recommend the new CA600 computer unless you are a Pioneer power meter user. I really like this computer but the unknown status could leave you with no app support in the near future.
Weight: 69 gram
Price: $130
Price: $300, L50; $250, M50
Weight: 152 grams with mount (L50)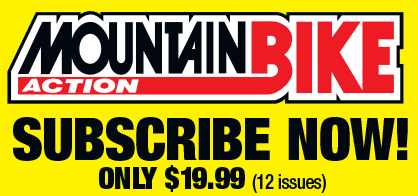 Price: $360
Weight: 92 grams
Weight: 83 grams
Price: $200
Weight: 123 grams
Price: $600
Price: $380
Weight: 95 grams