The New Marzocchi Bomber DJ Fork Has Landed
 

Marzocchi
Bomber DJ Fork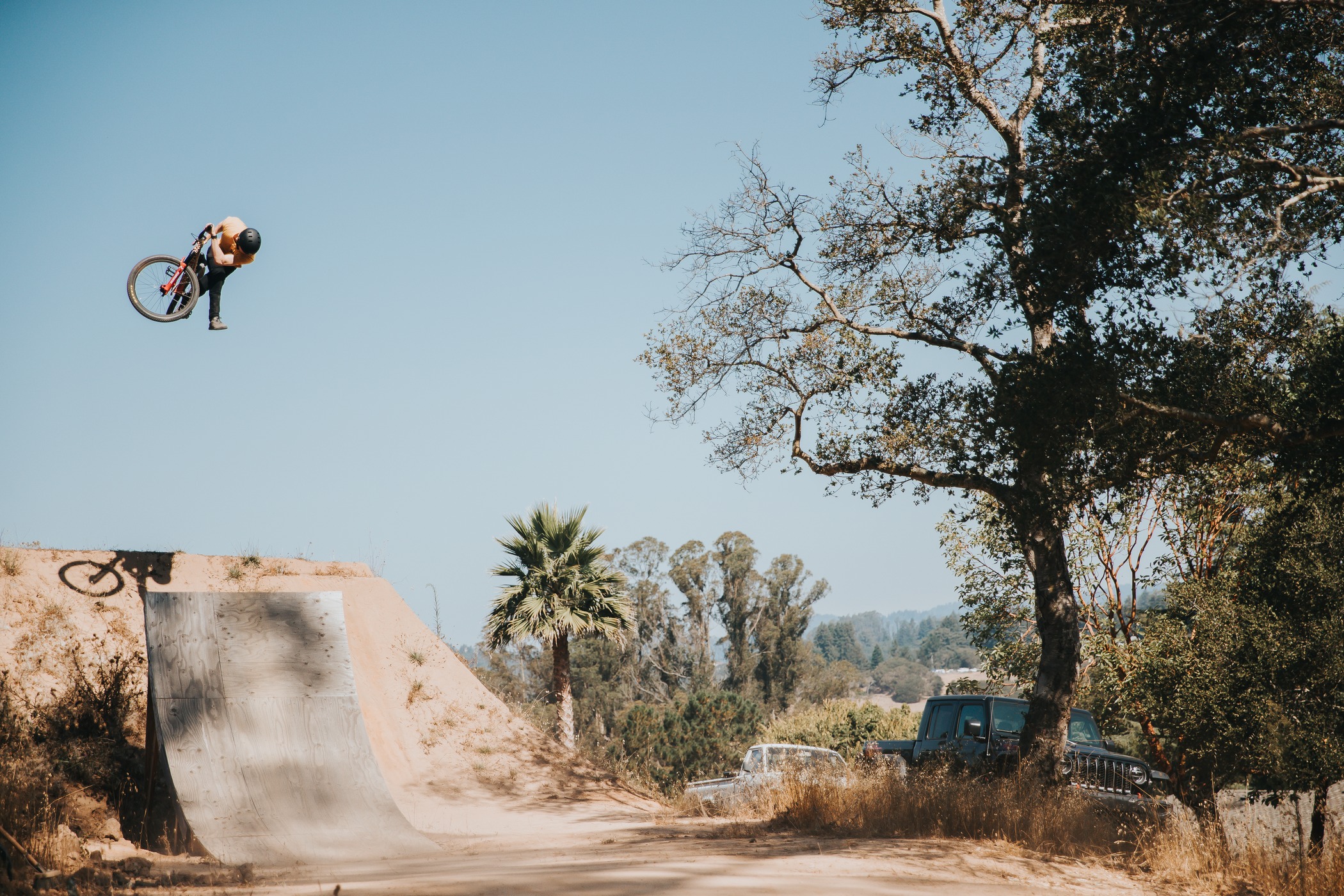 By Marzocchi
The all-new Bomber DJ is back in the mix with a whole new bag of tricks. Sharing the same 36mm chassis as its big brother, the Z1, the DJ comes in a dedicated 26" wheel configuration. Featuring a 20x110mm axle, the DJ is designed for maximum stiffness and offers seamless compatibility with existing DJ and DH front hub spacing standards.
From the battlefield of slopestyle competitions to the urban pump tracks around the globe; riders depend on durable, no-fuss suspension components to deliver the good times they rely on. Hucking a 20-foot step-down, charging a set of rollers, or pinning it into the apex of a berm – your fork is your first line of defense and it can't let you down. You need a fork that can handle it all, without a shadow of a doubt. Your fork has arrived, introducing the newest little brother to the Bomber family – DJ.
While DJ may be the shortest and youngest sibling, it's certainly no runt of the litter. DJ is a wolf in sheep's clothing…cherry red sheep's clothing, that is. Sharing the same 36mm chassis as its older sibling Z1, but in a dedicated 26" wheel configuration, with a 20x110mm axle designed for maximum stiffness and compatibility with existing DJ and DH front hub spacing standards. For those with 15x100mm front hub spacing, don't worry, we've got you covered with a tidy little conversion kit.
The same buttery, bottomless, and no-nonsense GRIP damper found in Z1 and 58 is also employed in DJ. Coupled with an EVOL air spring, allowing you to perfectly – and easily – dial in your ride from sag to end stroke. And with a fixed travel of 100mm, the only decision you're left with is to choose if you prefer gloss red or matte black. It doesn't get much simpler than that. Best of all, at $699 USD, DJ is as easy on the wallet as it is on the eyes.
KEY FEATURES
Dedicated 26" wheel configuration delivers shortest possible crown height for flickable front end

Legendary Bomber durability with 36mm stanchions

Buttery and easy-to-use GRIP damper

Tapered steerer tube for maximum stiffness

Adapters available for 15x100mm axle
SPECS
100mm travel

Grip Damper

1.5 Tapered steerer

20×110 non-boost or 15×100

26" Wheel Optimized

37mm offset

Gloss Red and Matte Black

2095g

MSRP: $699USD

Axle Conversion Kit MSRP: $60USD
---
Mountain Bike Action is a monthly magazine devoted to all things mountain biking (yes, that's 12 times a year because we never take a month off of mountain biking). It has been around since 1986 and we're still having fun.
Call us at (800) 767-0345