Throwback Thursday: The Bikes and Products of 1989
_Cook's Quality Components was headquartered in Mission Viejo, California. They machined their Cook's cranks from 7075 T-6 aluminum, then hand-polished them to a mirror-like finish. "They're one of the lightest and strongest cranks on the market," we said back then. The cost of the crankset was $172.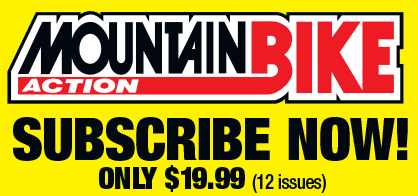 The Off Road Toad mountain bike cost $1675 in 1989. It was made of Tange MTB tubing and was made by Mountain and Beach Specialty Bicycles in Vancouver, Canada. MBA's Zapata Espinoza tested the bike, and while Zap admitted up front that he didn't like the name, he did like the bike.
The Off Road Toad bike was set up with a Grove Innovation stem, Salsa chromoly bars and Grab-On grips. You won't find too many bar-and-stem combinations that look like this in 2019.
"Shimano's new seven-speed Hyper-Glide drivetrain works like a dream. Positive shifts, even under load, are possible with just a flick of the shifter," we said of this setup, which was offered in either a 12/30 or (shown here) 13/28 cassette.
_
"Victor Vincente of America" had been one of the top road cyclists in America before becoming one of the early converts to the joys of mountain biking, even designing and producing his own 20-inch-wheeled mountain bikes in the late 1970s and early 1980s. He had started putting on his famous Reseda-to-the-Sea race in 1980, in the hills near Malibu, California, an event that attracted a veritable "who's who" of famous Southern California mountain bikers, including Jimmy Deaton, Steve Boehmke, and Dan Hanebrink.
---
THERE ARE SO MANY WAYS TO GET MOUNTAIN BIKE ACTION