Trail Tested: WTB Trail Boss Tires
Creating a tire that is as versatile as the trail bikes it is designed for is a tall order. To be a standout performer in the mountain bike world, a tire has to carefully balance grip, rolling resistance, weight and durability. With its new Trail Boss tire, WTB believes it has found the right combo.        
Tech features: The Trail Boss tire is designed for everything from cross-country to all-mountain riding. It is designed to work sans-tubes via WTB's Tubeless Compatible System (TCS) and is available in two different casing options: TCS Light and TCS Tough in 27.5- and 29-inch versions. Our test tires were 29-inch TCS Light models, which weighed 1.7 pounds each and cost $70 a piece.
The tread pattern of the Trail Boss uses similar-sized, square-edged knobs that are spaced somewhat evenly throughout the tire. The centerline of the tread features tighter-spaced, ramped knobs for faster rolling while the outer edges of the tire have staggered, supported side knobs for cornering prowess. Every knob on the tire is siped for increased grip, and the knobs at the edge feature a softer rubber than those in the centerline. The tire features a true-to-size, 2.25-inch casing with a rounded profile from edge to edge to promote consistent and predictable cornering.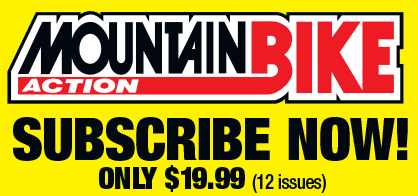 Field test results: We mounted our Trail Boss 2.25-inch tires to a set of Stan's Flow EX rims on a Specialized Camber Evo test bike, replacing the combination of Specialized Butcher and Purgatory 2.3-inch tires that came stock on the bike. The Camber is a bike that is somewhat of a chameleon and can be pushed into different uses depending on the specific parts spec—tires being especially important. Going from the Specialized tires to WTB Trail Boss tires, it was immediately clear that the Trail Boss tends to lean more toward the lighter trail end of the spectrum—similar to a Schwalbe Nobby Nic or a Maxxis Ardent.
With the Trail Boss tires installed, the bike was much more eager to gain and hold momentum, making it come alive on climbs and pedaling sections of trail. And with the tires' large-volume casing, the Trail Boss was still very capable through rough sections of trail. Braking performance was as we'd expect from a tire in this range—certainly capable under pressure, though not especially impressive.
As with all tires, the Trail Boss' rolling ability comes at a price. Compared to the more aggressive footprint of the stock Specialized tires, the Trail Boss left something to be desired when cornering. The tires felt especially vague when pushed into dry conditions where the side knobs felt unstable compared to what we had experienced with the stock setup.
Of course, all tires are about compromise at some level, and whether or not WTB's newest rubber is for you will come down to your priorities. The Trail Boss' combination of a fast design with a large-volume casing makes it a great tire for riders who want to get a bit more trail speed out of their bikes without sacrificing the ability to eat up rock gardens and other rough terrain.