BIGGEST PRO MISTAKES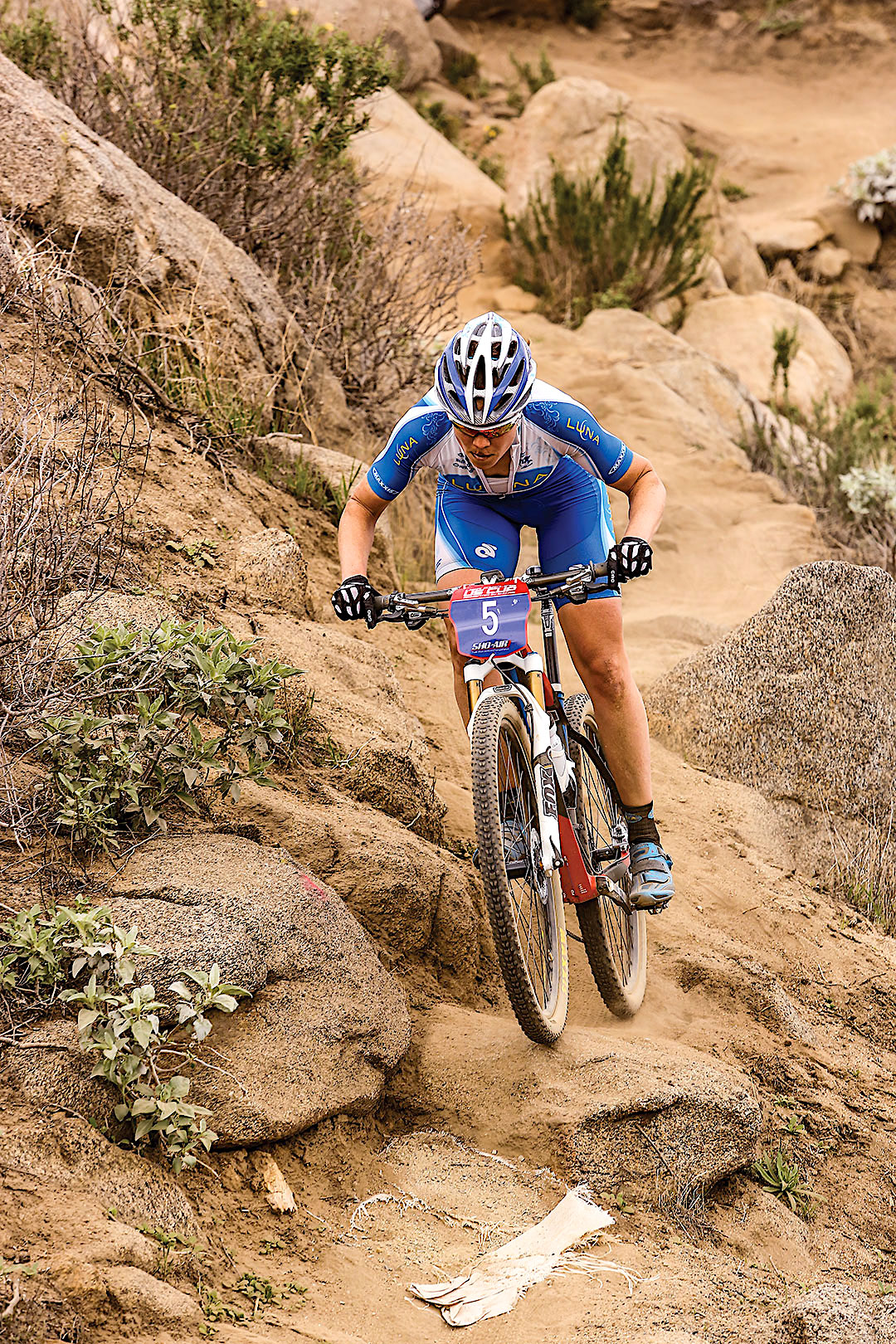 GEORGIA GOULD /  2012 Olympic bronze medalist
As a longtime reader of your magazine (newsstand buyer mostly), I felt compelled to give you some positive feedback. Your questions to the pros in the November 2018 issue regarding their worst mountain bike mistakes evoked the best responses I have ever read from any professional athlete.
The comments, without exception, made me want to hear more. The responses were heartfelt and rang very true. The message may be that "we" haven't been asking the right questions.
Stephen Snoddon via e-mail
ONE FAST CAT
A natural position for your brakes is a 45-degree angle. We know plenty of riders who prefer their brakes level and some who like to point them straight down. Start at a 45-degree angle and then adjust from there. Leaving your brake levers a little loose will allow you to make micro adjustments on the trail without pulling out a tool and can prevent a broken lever during a crash.
Thanks, MBA, for delivering a great magazine every month and especially for writing the "The Trail Starts Here" portion for beginner riders. I have found these tips to be very helpful. By the way, I have a brand-new Cannondale Habit in the garage, and I thoroughly enjoy trail riding with friends, as well as taking my cat, Reinquest, for laps around my neighborhood. Keep up the good work.
Matthew Hanson
Santa Clarita, California
---
---
THERE ARE SO MANY WAYS TO GET MOUNTAIN BIKE ACTION