Intense Cycles 2021 Line-Up
Intense Cycles
2021 Line-Up
By Intense Cycles
The Full 2021 Line-up has just landed and are available at your local INTENSE dealer and online. See what's new, what's changed, and what 2021 has in store.
Whether you are racing cross-country against the world's best, taking on a marathon event or tackling your local loop, the Sniper is the XC bike for you. With the Sniper we have created a pure full-suspension XC bike with a true INTENSE spirit.
If you only want one mountain bike then our 140mm travel Primer is the one for you. Available in either 27.5" or 29" wheel size options, the Primer is pure perfection everywhere.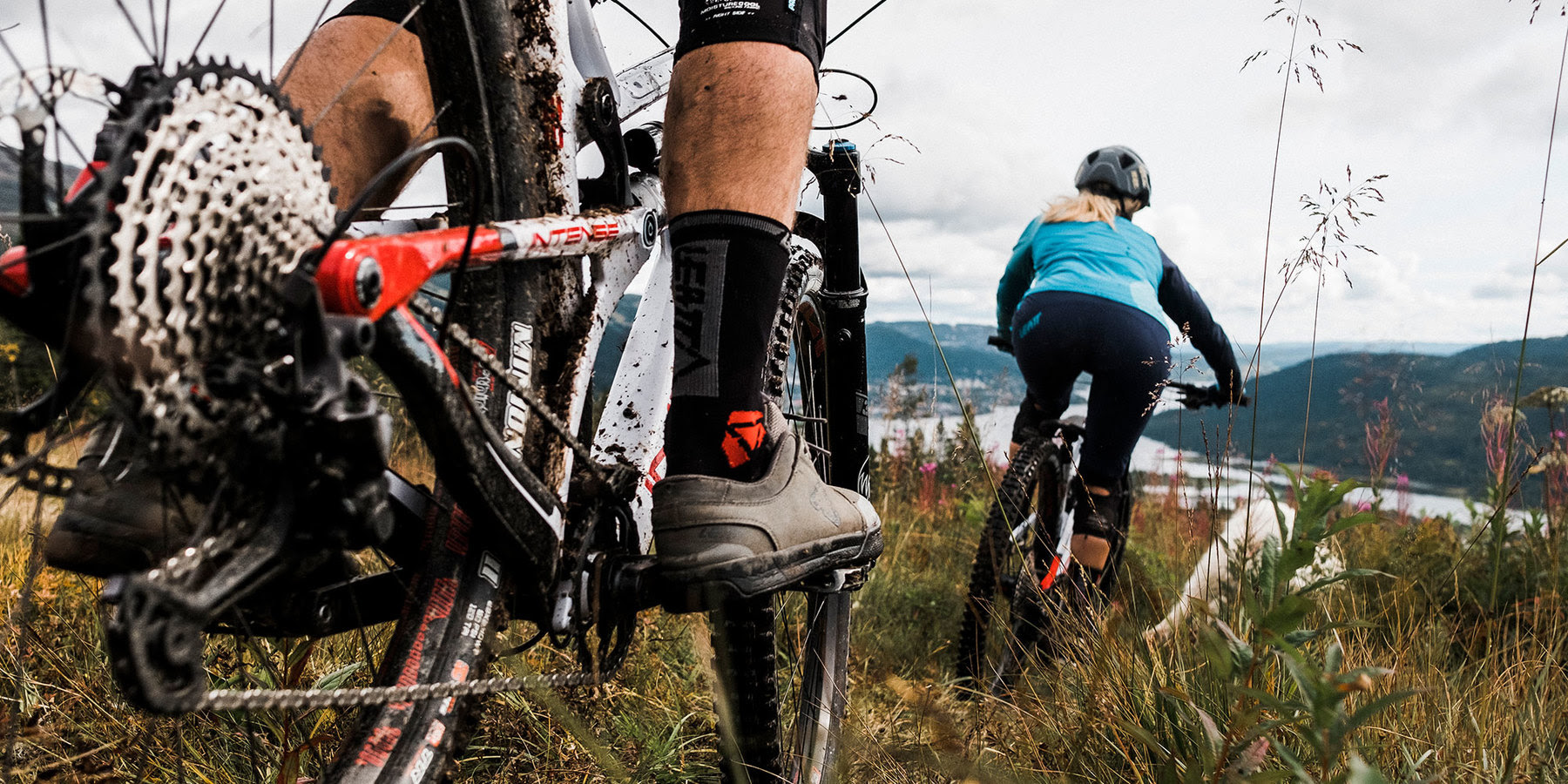 With 29" wheels and 155/160mm of travel our Carbine 29 is very much the epitome of a big-wheeled long-travel enduro bike. For those who prefer smaller 27.5" wheels and a little more travel we have our 165/170mm Tracer 275.
The Tazer is all about getting out there and enjoying the mountain bike experience. It is playful and fun… it will have you grinning from ear to ear. You will climb faster, ride further and do more of the 'good stuff'. The Tazer will give you new opportunities, allowing you to ride almost anywhere. We honestly believe that the Tazer will change your riding… forever.
Our M-Series of downhill bikes have a history and race heritage that is unrivaled. It is an unbroken chain of evolution, from the original M1 back in 1994 right through to our current offering… this, the M29. This latest incarnation is the culmination of over 25 years of development, testing, tweaking, honing and perfecting.
FINANCING is now available. 0% APR FINANCING on select models for 12 Months on Approved Credit*. Now, it's easier than ever to upgrade to an INTENSE. Not available in all states, Canada or Mexico.
Check your rate in seconds. No hard credit check.
---
Mountain Bike Action is a monthly magazine devoted to all things mountain biking (yes, that's 12 times a year because we never take a month off of mountain biking). It has been around since 1986 and we're still having fun.
Call us at (800) 767-0345