Tested – X-Fusion Manic Dropperpost
Drop Your Saddle; Drop the Price
A dropper post will drastically change the way you ride your bike, whether you're an enduro ripper or a cross-country racer; and, while many bikes come with a dropper post pre-installed, there are a few bikes on the market that still lack them. This is often done to keep a bike at a certain price point. Riders looking to upgrade to a dropper later down the road will find that a quality post can cost a few hundred dollars. This is where X-Fusion decided to jump in with its new budget-friendly Manic dropper post. The Manic is a $200 dropper that replaces its previous Hilo post and strives to deliver reliability at a fair and affordable price.
Tech features: The X-Fusion Manic is an internally routed dropper with 125 millimeters of travel and can be purchased to fit either a 30.9- or a 31.6-millimeter seat tube. The post has an overall length of 421 millimeters, which is slightly longer than other 125-millimeter-travel posts on the market. It weighs 610 grams, which is on the heavy side, but the Manic sells for just $200. The Manic also has many other redeeming features, such as its ergonomic, under-the-bar remote with a lever-angle adjustment. This remote gives riders the ability to fine-tune the position of the remote to comfortably fit their handlebars. The Manic is designed to work with many styles of bikes, including enduro, all-mountain and cross-country.
Field test results: We installed the Manic on a Mondraker Foxy test bike and found it to be just as easy to install as any other cable-actuated dropper. The difficulty may vary depending on your bike's internal routing. We then positioned our saddle and adjusted the shifter-style remote to a comfortable position. One thing that surprised our test riders was the light action of the remote. It took very little effort to actuate the dropper, and the saddle height could easily be modulated. This was ideal for riders who like to use their saddles in multiple positions. The overall length, however, is longer than that of other posts on the market, making it hard for shorter riders to set their saddle height low enough at full extension. On the other hand, this could be a benefit for taller riders who need more exposed post. During our testing, our post functioned well and proved to be reliable. If you're in the market for a low-cost dropper that can get the job done, the Manic just might be the post for you.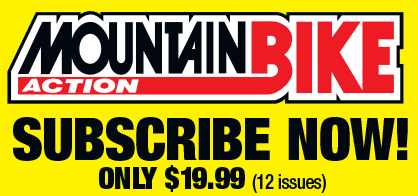 HITS
• Budget-friendly price
• Proved to be reliable
• Ergonomic remote is well designed and easy to use
MISSES
• Longer overall length than other posts with similar travel
• Weighs more than other posts on the market