SHIMANO XC3 SHOE REVIEW – HIGH PERFORMANCE CROSS COUNTRY KICKS FOR LESS
Value and performance collide.
SHIMANO XC3 SHOE REVIEW
Shimano has arguably the longest-lasting benchmark technology in their Shimano Pedaling Dynamics (SPD) clipless pedal technology. The SPD system has been a favorite for so many riders because its simple, no-frills design is robust, lightweight, and works flawlessly in even the roughest conditions. While you can use any brand of shoe with those awesome pedals, Shimano takes this same design concept to their shoes that are purpose-built to work with the SPD pedals.

Tech features:
The XC3 shoe is a lightweight shoe for cross-country riding and racing. It features a low-profile, single-Boa design with a unique surround-wrapping closure flap structure. It has a synthetic leather upper and midsole mated to lightweight glass-fiber-reinforced nylon soles. The shoes also have rubberized lugs for stable pedal engagement and secure walking grip.

Field test results:
The XC3 is billed as a cross-country shoe you can race in, but we put it to use as a do-it-all trail bike shoe for this test. The XC3 feels on the light side of the scale, with a fairly low overall weight and low-profile shape. The moderately stiff sole feels efficient putting power into the pedals, but is moderately lugged and walkable on hike-a-bike sections. This balance between on-the-bike efficiency and rugged off-the-bike traction makes for a well-rounded trail shoe that feels like it will go anywhere.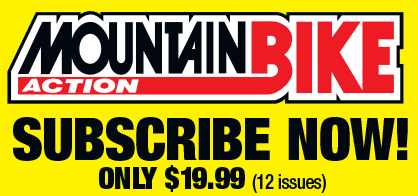 The upper features a single Boa closure with an off-center flap that connects all the way to the sole of the shoe. This allows the closure system to tighten from the ground up, and prevent the material from bunching or creating hot spots on the top of the foot, as we expect with most single-Boa shoes. This leaves your foot feeling tight on the bottom, delightfully snug on top. The shoe feels stable without being overly tight, which makes them very comfortable, even on the longest rides.
During our months of testing, the shoes held up to many miles of riding, as well as some hellish rocky photo-shoot days that could have destroyed a typical pair of cross-country race shoes. The XC3 has some protective rubber on the toe and heel caps, both of which were scraped and worn. While these shoes held up to our abuse, they have a slim profile that's best suited for riding where you don't have to put your foot down all that often or for long distances. Bike-packers and aggressive riders may prefer something that resembles a hiking shoe instead. For riders who prefer to ride clipped in most of the time, though, the XC3 fits the bill nicely.
HITS:
• Unique design means you don't have to over-tighten the Boa dials
• Stiff and efficient, yet a walkable shoe that will go anywhere
• Excellent workmanship held up to testing without bulky rubberized protection everywhere
• Affordable price
MISSES:
• Narrow footprint lacks some off-the-bike traction for hike-a-bike-type rides
STAR RATING:★★★★1/2
Weight: 762 grams (pair size 46)
Price: $125
Contact: www.shimano.com