Product Test: Specialized S-Works XC Shoes
Cross-country shoes for the trail rider
The S-Works XC shoe is built to meet the demands of Specialized's most elite cross-country racers. It's the shoe of choice for American national champion Todd Wells, as well as Gold Medal Olympian Jaroslav Kulhavey. But, don't let that scare you away. We were surprised how well this race-bred shoe lent itself to trail riding.
Tech Features: The S-Works XC shoe features a Body Geometry outsole and S2 Boa dials to provide proper fit and adjustability. It uses Specialized's lightest Powerline carbon sole mated with thermoplastic rubber tread for confident traction off the bike. The closures system uses two independent Boa S2-Snap dials that are fully replaceable. The footbed also features customizable arch support to fit the rider. The shoe uses a two-bolt SPD-style cleat pattern, compatible with all major mountain bike pedals, and includes mounting spots for toe spikes. Our size 45 shoes weighed 1 pound 6 ounces with toe spikes installed. The S-Works XC shoe retails for $400.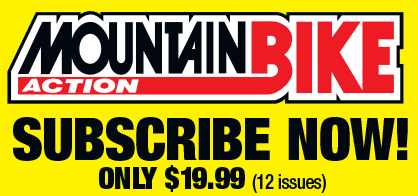 Field Test Results: When we first strapped on the S-Works XC shoe, we knew we were testing something incredibly fast and efficient. We expected the Specialized XCs to deliver incredible stiffness. What we weren't expecting them to deliver was versatility. However, we were pleasantly surprised. Some of our test riders are diehard cross-country types who weigh every single component on the bike, including their morning breakfast portion. For the most part, however, we are trail riders. We spend our testing days shredding local trails that require everything from grueling climbs to technical descents, and even the occasional hike-a-bike through a section we've yet to conquer. This is where we did the lion's share of the testing on the Specialized XC shoe.
When we tested the heavier-duty S-Works Trail shoe, we compared it to an armored tank. The S-Works XC shoe is a whole different animal. The lightweight construction features tons of ventilation and an "almost not there" feeling. When testing a new pair of shoes, it's a very welcome relief to realize you haven't thought about them in many miles because they're dutifully doing their job. Our test riders noted the snug fit and praised it. This is not a "skate shoe"-inspired fit. It's a race shoe, and it hugs your foot for dear life. Despite the lack of a heel retention device, our crew had no issue with heel lift thanks to the tailored and snug feel.
While the S-Works XC is built for cross-country racing, it's not simply a road shoe that's been converted. It is a mountain biking shoe through and through. The technical trails we did the bulk of our testing on required some hike-a-bike sections, and the thermoplastic rubber lugs on the sole not only provided adequate traction when off the bike, but also showed minimal signs of wear after months of hard use.
___________________________________
THERE ARE SO MANY WAYS TO GET MOUNTAIN BIKE ACTION:

Mountain Bike Action is a monthly magazine devoted to all things mountain biking (yes, that's 12 times a year because we never take a month off of mountain biking). It has been around since 1986 and we're still having fun. You can start a subscription by clicking here or calling (800) 767-0345. Also available from the Apple Newsstand for reading on your iPad, iPhone or iPod Touch.
Contact us via email at [email protected]
____________________________________